Well, hello there!
Thank you so much for giving me the opportunity to present my English coaching options to you! I work in different ways, according to what matches your way of learning, your schedule, and your budget. Everything I do is tailor-made, and I'm sure together we can find the very best option to make you feel fabulous in English!
Improving your English communication skills means that you will not only be able to speak and write naturally, effectively and professionally; it also means you will discover new insights and inspiration while being guided by my 30 years of experience, compassion, and expertise as an English coach.
It's a privilege to help my clients grow in their comfort zone and their communication mindset and skill set. I live my dream every day, and my clients feel the passion that I have for coaching in every session!
These are the different ways I offer my coaching services: in Zoom Sessions, Face-to-Face Sessions, Artist Coaching, in my Great in 8 program, Feedback Sessions, and in Online Support packages.
Would you like to work with me on Zoom? Zoom sessions are a convenient and effective way to improve your English. My Zoom Room would love to welcome you!
'She is not only a passionate English coach, but also a life- and mental coach. Her flexibility gave me the space to work on what was necessary in the moment. Together we got my message and vision more clear and I've learned to put it in proper English. Working with Buffi is a real pleasure and I can only recommend it!'
'Buffi brought my confidence back in English during our Zoom sessions. She's such a great teacher – thank you so much Buffi!'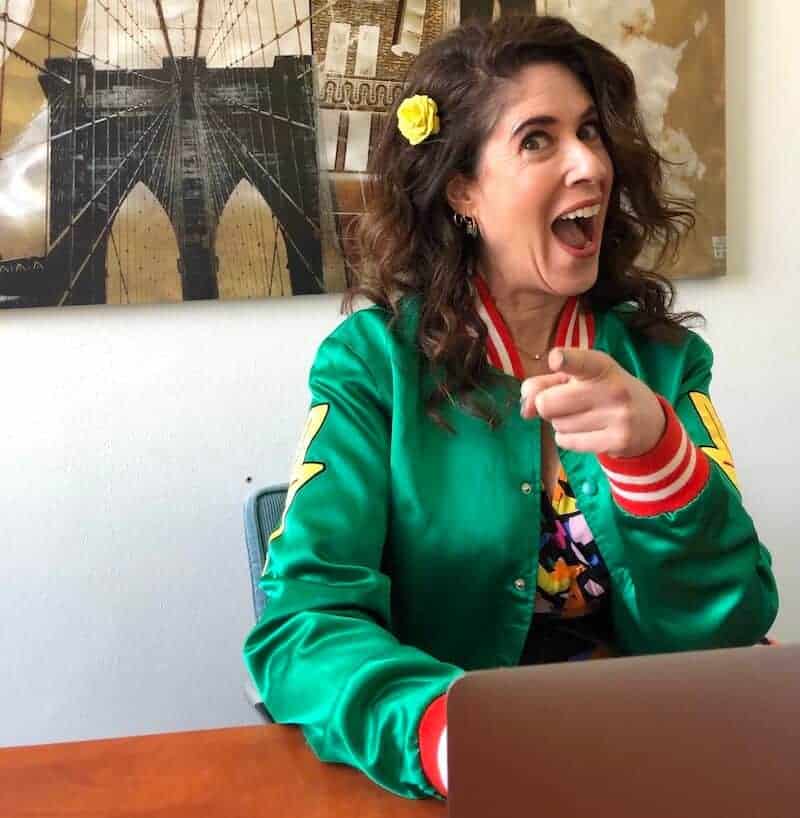 FACE-to-FACE COACHING SESSIONS
Would you like to work with me face-to-face, in a day that's all about you and your coaching needs? OMG me too! My face is so excited about this! Click on 'tell me more' to see what my famous Deep Dives can do for you!
'I have never regretted the day I asked Buffi to be my English coach. What a difference coaching makes!'
'Honestly? Buffi is the best. We had a Deep Dive together, and she gave lots of really practical tips that you can start using instantly. Her energy is contagious too! Looking forward to a follow-up session later on.'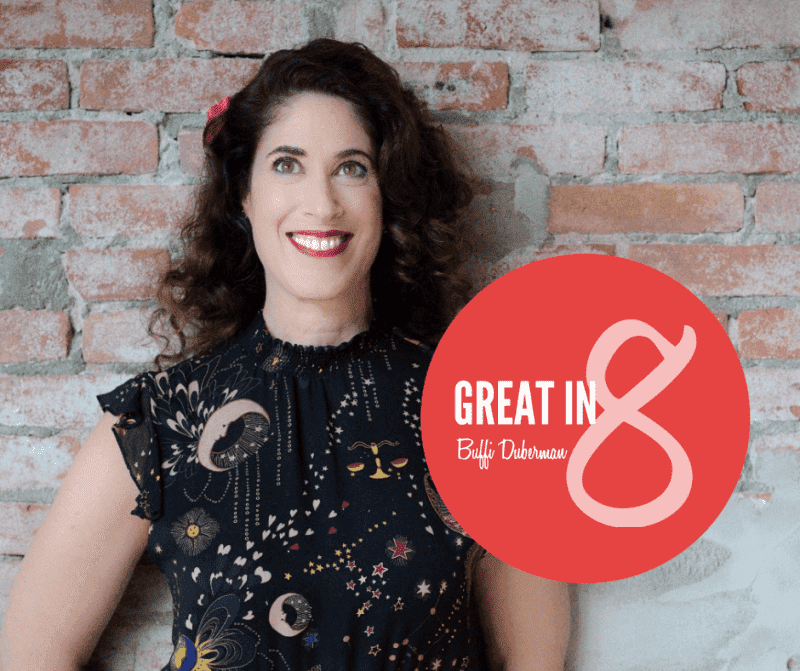 GREAT IN 8
Would you like to work in a small, highly motivated group (not for beginners), featuring 8 weeks of mentorship, weekly coaching calls, online assignments and challenges, and an exclusive training day? Then my Great in 8 program is perfect for you!
"The Great in 8 Program felt like reinventing my English. For the first time, I actually received genuine feedback on very common mistakes. I am much more aware now of slight distinctions that can really empower my English.
As a diplomat, I need to communicate in delicate situations with people from all over the world. In these situations every word counts. Buffi helped me to enhance and diversify my vocabulary with great personal advice and effective worksheets.
What I valued most is the way the Great in 8 program resonated with real work situations by simulating phone calls, giving real presentations, and personal feedback my emails. I've never met a person so vivacious and brilliant as Buffi. With her tremendous enthusiasm she keeps you motivated to go that extra mile. With her expert advice, I have transformed my English!"
 ARTIST COACHING
Are you specifically interested in Artist Coaching (working on your lyrics, pronunciation, accent reduction, media training, etc?) Cool! I'd love to help you like I've helped hundreds (ok, maybe thousands) of other artists. This can happen either online or face-to-face. Click on the button below to find out more about my Artist Coaching services.
I didn't want to mess up my lyrics. That's why I called Buffi. And I am so glad I did!
Wow! From a British to an American accent in just 2 sessions?! Thank you darling Buffi!
Buffi helped me prepare for my English interviews with the BBC. Her advice helped so much!
 FEEDBACK SESSIONS AND ONLINE SUPPORT
Are you not looking for an English coaching session, but would like feedback on something in English? Consider it done! Click on the button below to find out more about my Feedback Sessions and Online Support.
'What can I say? Buffi is the best ENGLISH coach EVER. She coached me on my online videos in such details with weekly feedback. Her feedback was exactly what was needed to improve my videos and my confidence. Her humor is the best BONUS, love her energy!'
NOT SURE WHAT IS BEST? I GOT YOUR BACK!
Do you have no idea what you need and would like me to think with you about how I can serve you best? No problemo! Click on the butin below to let me know and I will be in touch soon to see how I can serve you best!