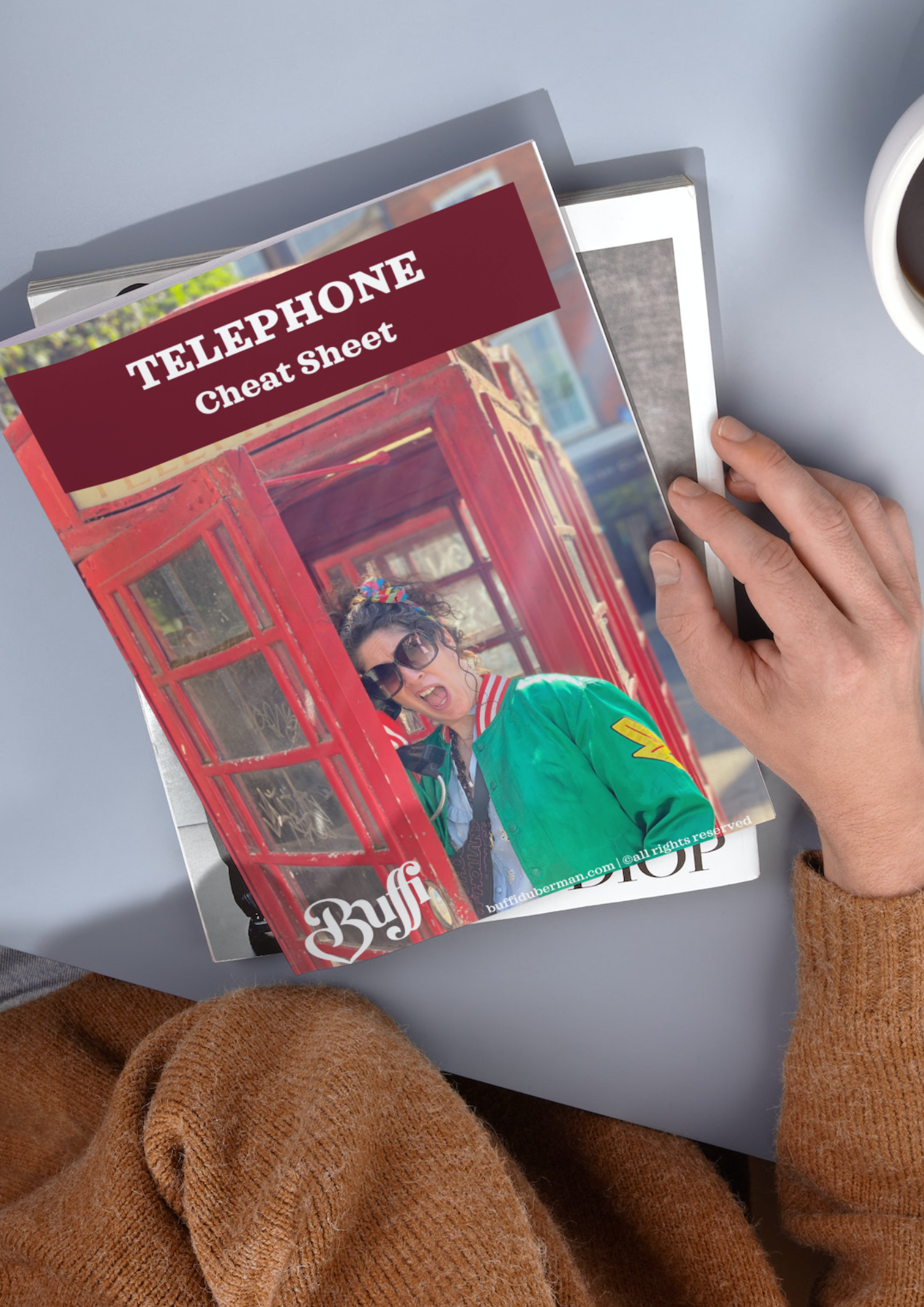 "Buffi has helped me grow my confidence and my English skills to a whole new level!"
Do you ever get nervous before making an English phone call? If you see a foreign number on your screen, do you ask your colleague to take that call?
Well, there's no need to keep your English on hold…my new Telephone Cheat Sheet will help you speak and make calls with confidence!
You'll find a variety of phrases for everything from taking/leaving a message to the wrong number, and so much more! Hello, operator, please connect me to better phone calls after I fill in my email below!