'Let's go from awkward to awesome in English!'
'To find out more about Communication Nation, and get a FABULOUS special Communication Nation offer that you will NOT get anywhere else, sign up for my free masterclass on October 3!'
DOORS OPEN OCTOBER 4… FOR 72 HOURS ONLY!
Then they are closed for several months!
Put me on the waiting list so I can be the first to know when the doors will open again!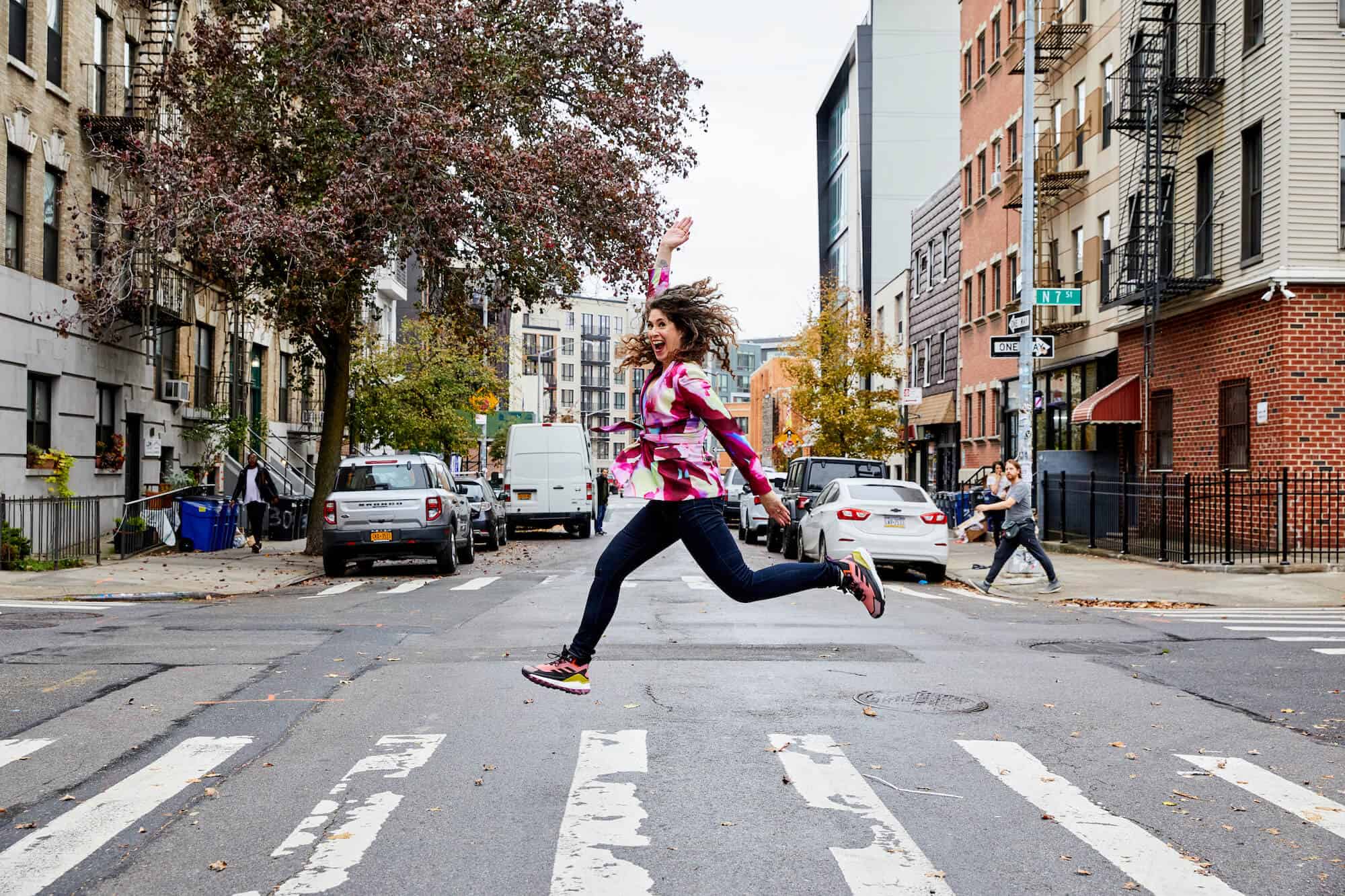 Welkom bij 's werelds eerste omnichannel, hybride, zakelijk Engels lidmaatschapsprogramma! 

Yes, get me Communication Nation!
Free Webinar: Crafting Communication Confidence - May 9!
Wat is het verschil tussen "goed" en "geweldig" Engels?
Hoe kun je professioneler en zelfverzekerder klinken en voelen in het Engels?
Hoe voegen mijn klanten echte waarde toe aan hun bedrijf....en zichzelf?
Ontdek het tijdens mijn GRATIS webinar!
Het is een interactief uur vol kracht!
Ga live met me mee voor een onvergetelijke reis door Buffiland.
Ik zal je dingen laten zien die ik nog nooit ergens anders heb gedeeld.
De ruimte is beperkt, en het wordt NIET opgenomen, dus schrijf je in voor het tijdstip dat jou het beste uitkomt!
Krijg communicatie duidelijkheid...gratis!
Previous webinar participants gave this an 8.6!
Wil je je gewoon aanmelden voor de wachtlijst van Communication Nation zonder mijn webinar te zien? Geen zorgen! Scroll naar beneden en meld je aan voor de Communication Nation wachtlijst!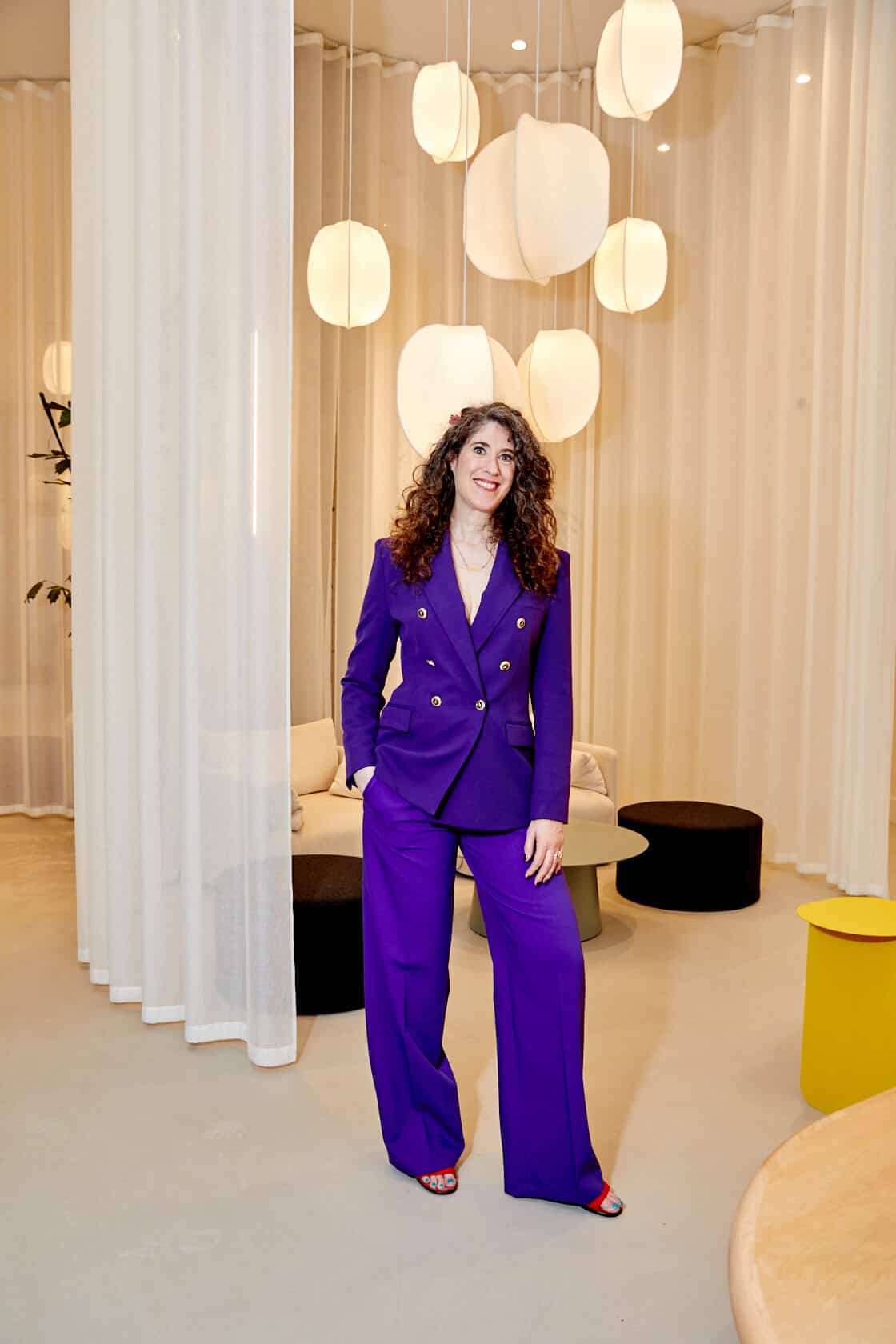 Ik ben overtuigd! Zet mij op de wachtlijst!
Communication Nation doors open soon!
Communication Nation doors are closing soon!
If you join by Friday, you'll also get two of my e-books:
'Work it!' and '100 Ways to Save Your A$$ in English'.
I get it. This is what my clients struggled with too.
Until we started working together.
Better English communication creates a mindset of confidence and clarity, so that you can add true value to the world, both personally and professionally.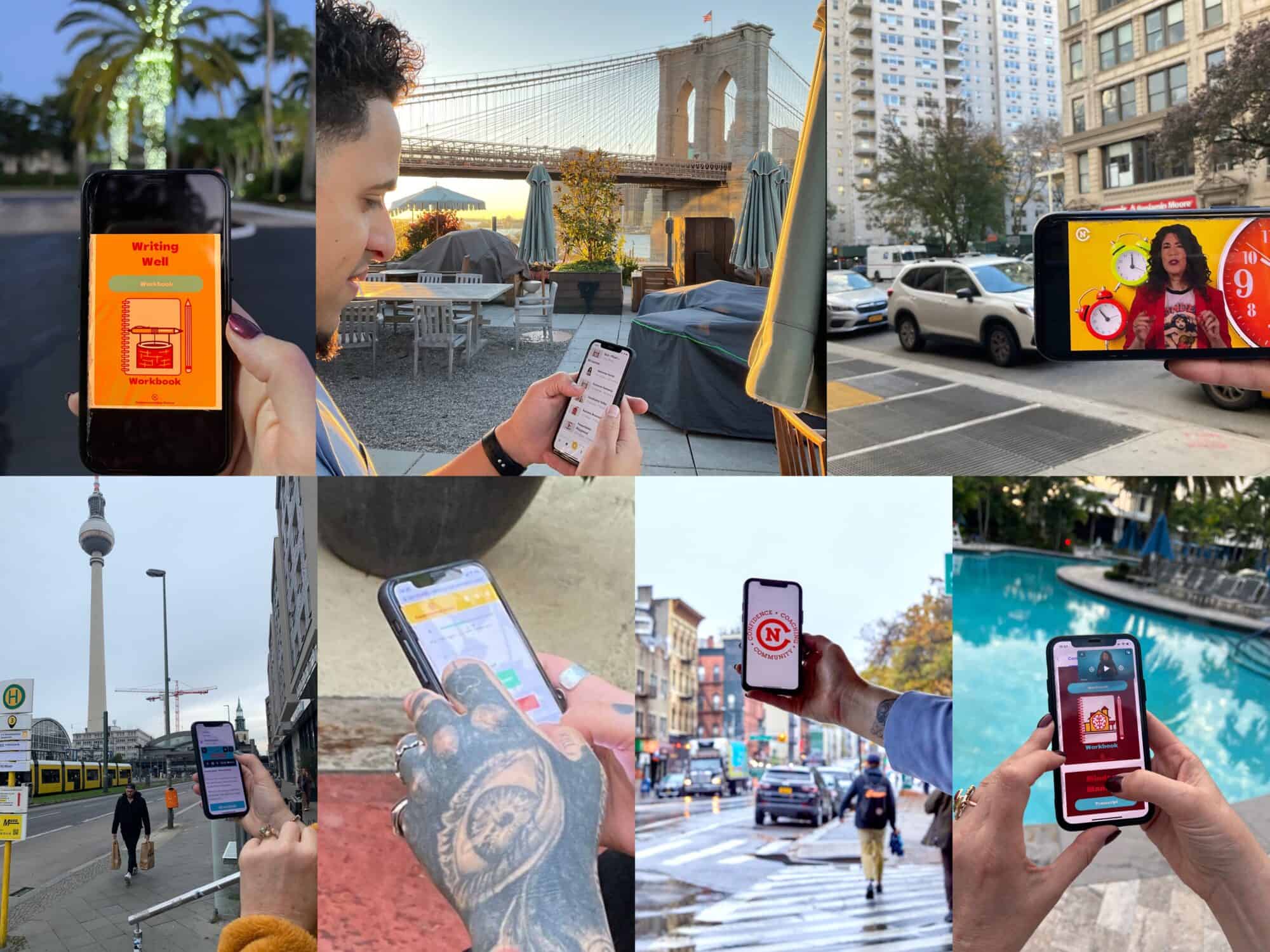 WHY IS CN DIFFERENT FROM ANY OTHER ENGLISH PROGRAM IN THE WORLD?
Yes, get me Communication Nation!
To find out more about Communication Nation, and get a FABULOUS special Communication Nation offer that you will NOT get anywhere else, sign up for my free masterclass on October 3!'
WHAT DO CLIENTS SAY ABOUT THE PROGRAM?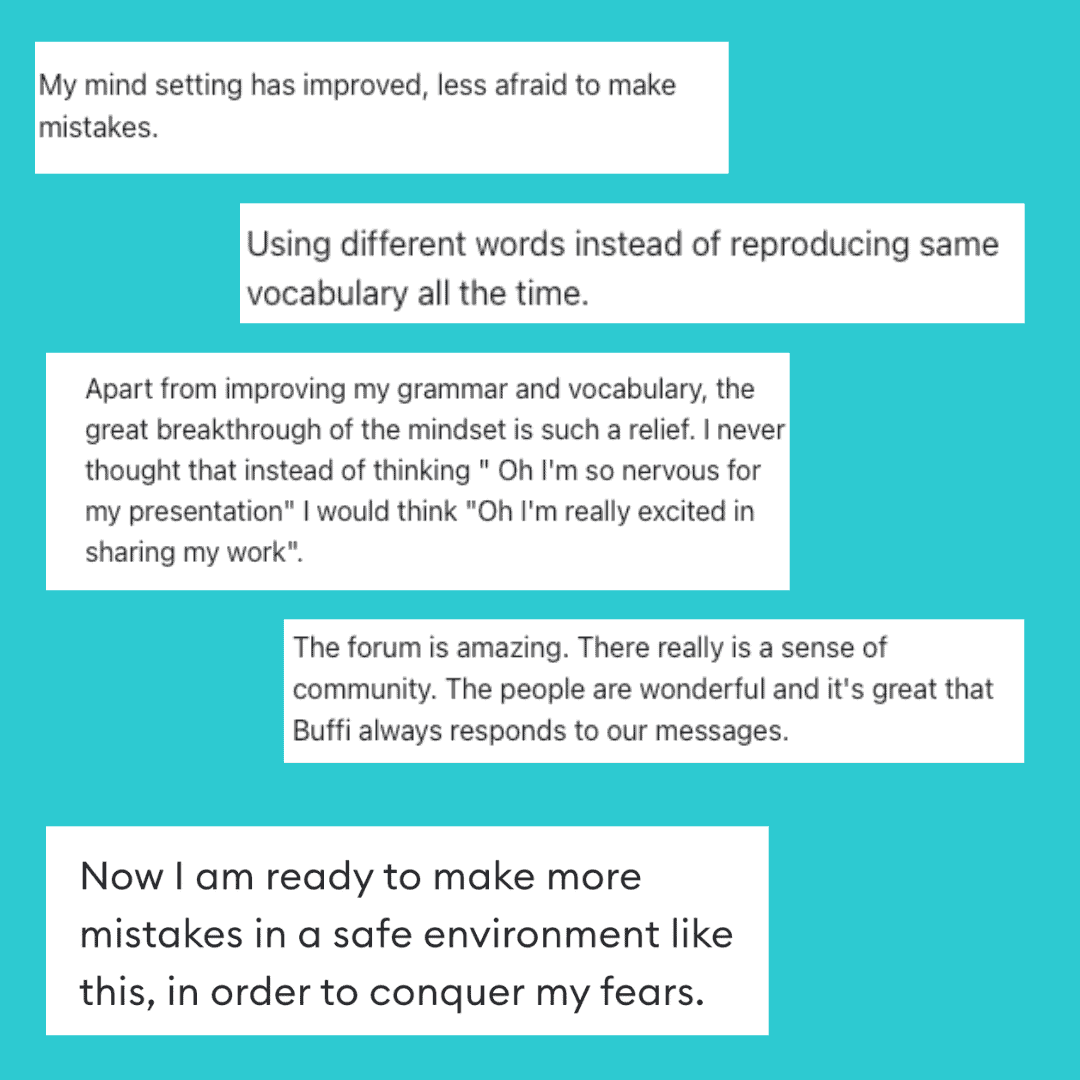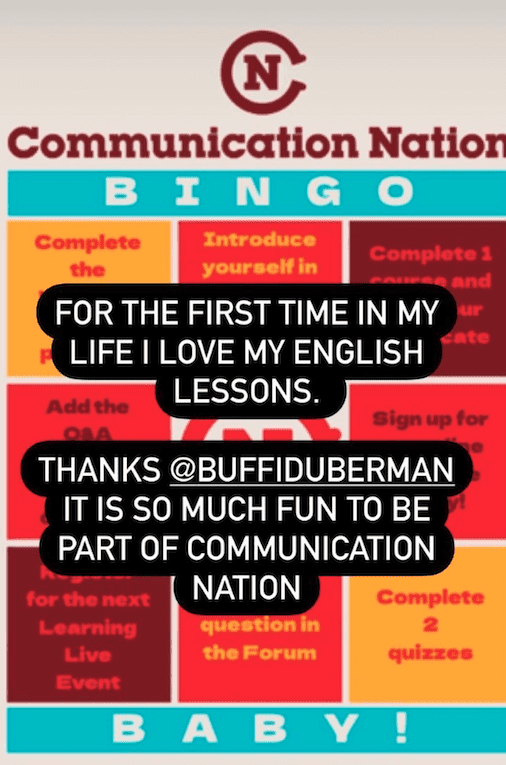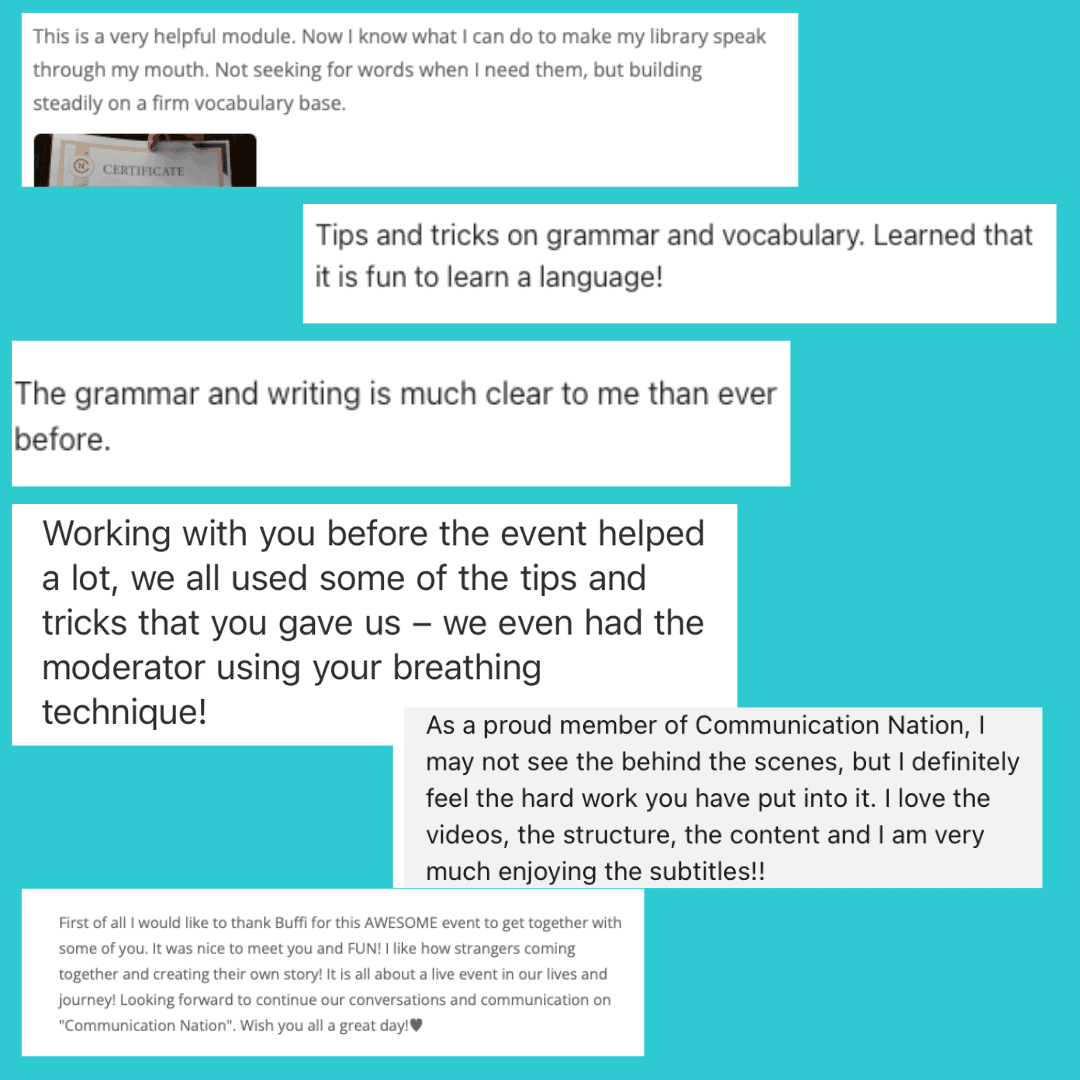 Ik ben overtuigd! Zet mij op de wachtlijst!
Fun Communication Nation numbers: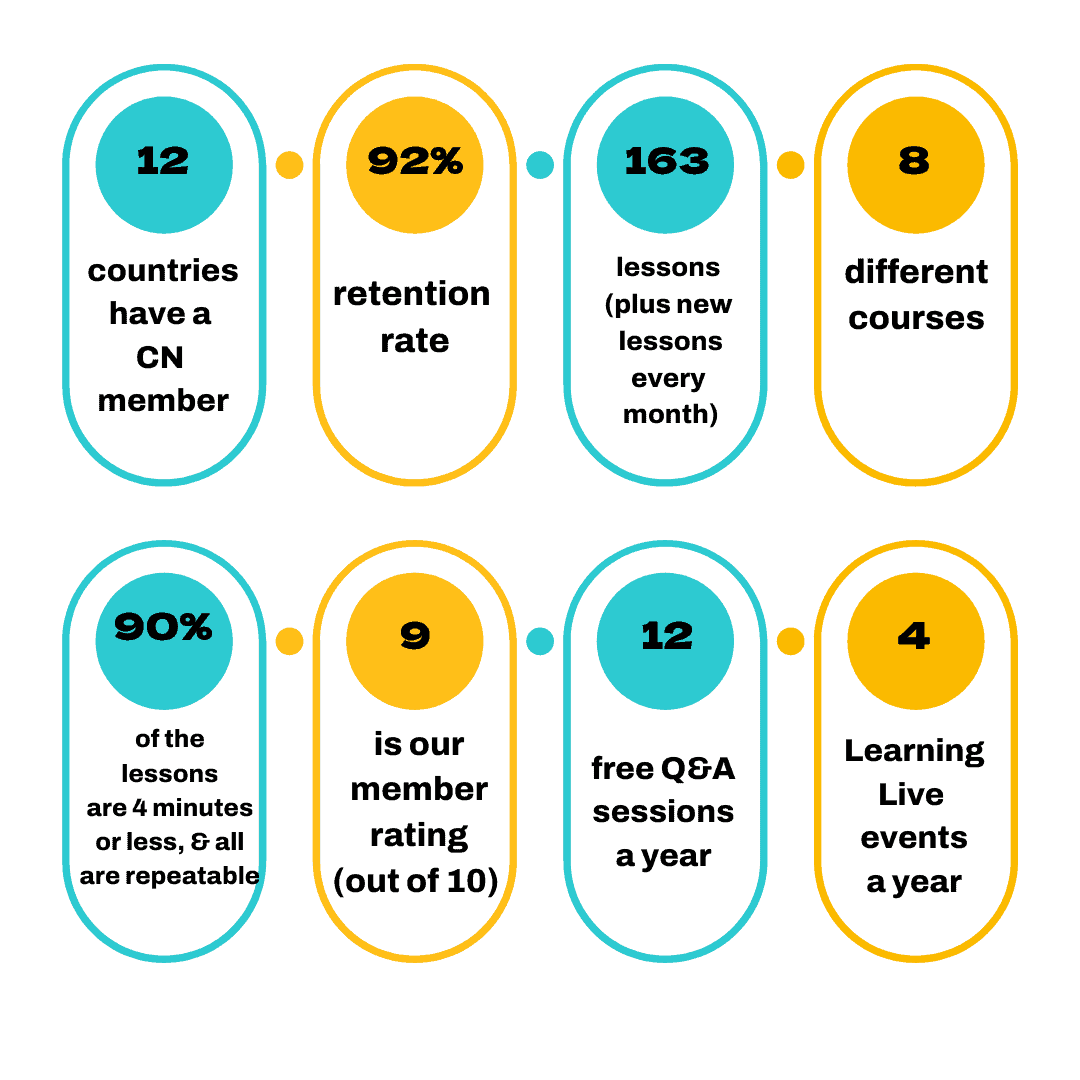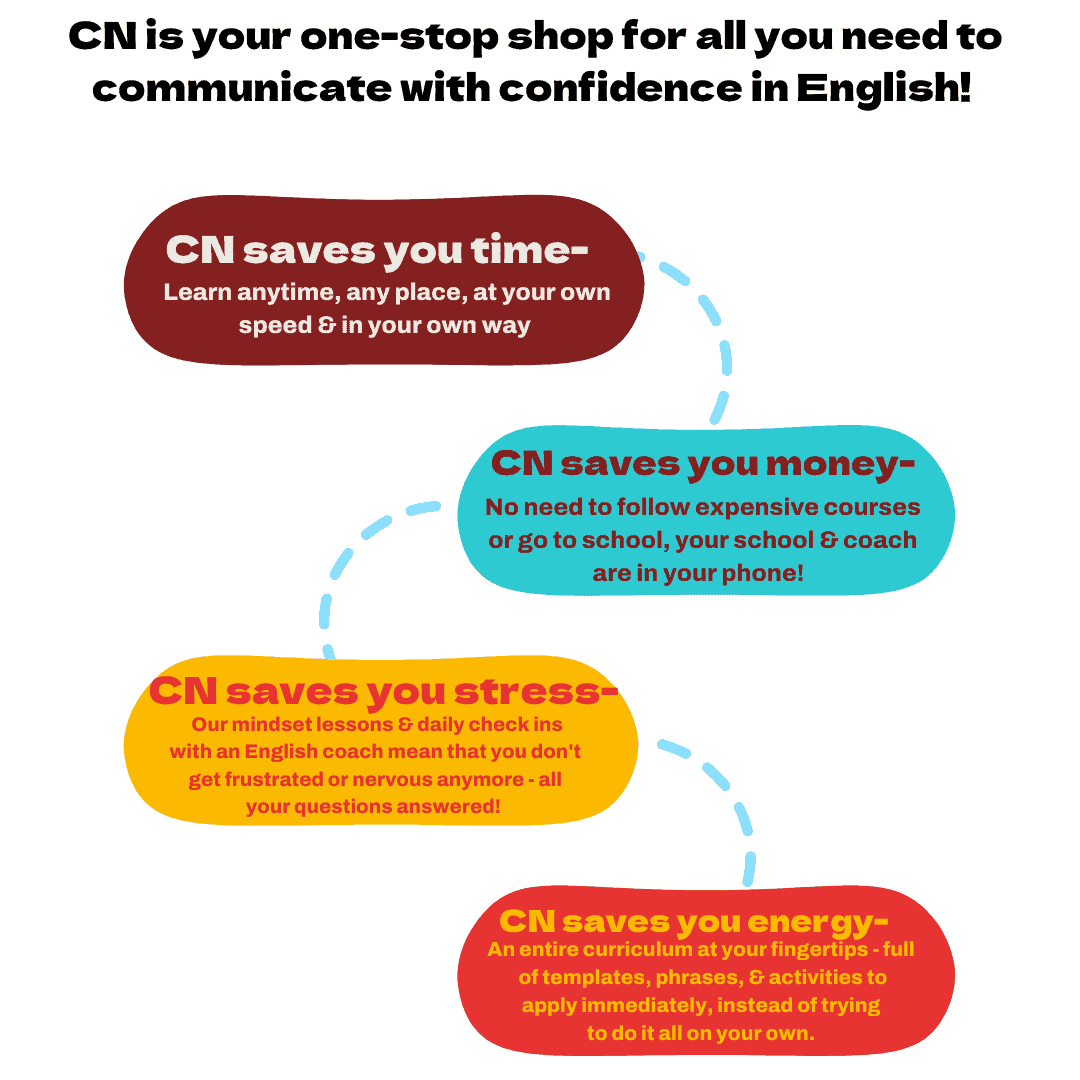 Sign up for my free masterclass on October 3 and get a FABULOUS special Communication Nation offer that you will NOT get anywhere else!
I want Communication Nation and those free e-books!
This is what our CN members say about our Learning Live events: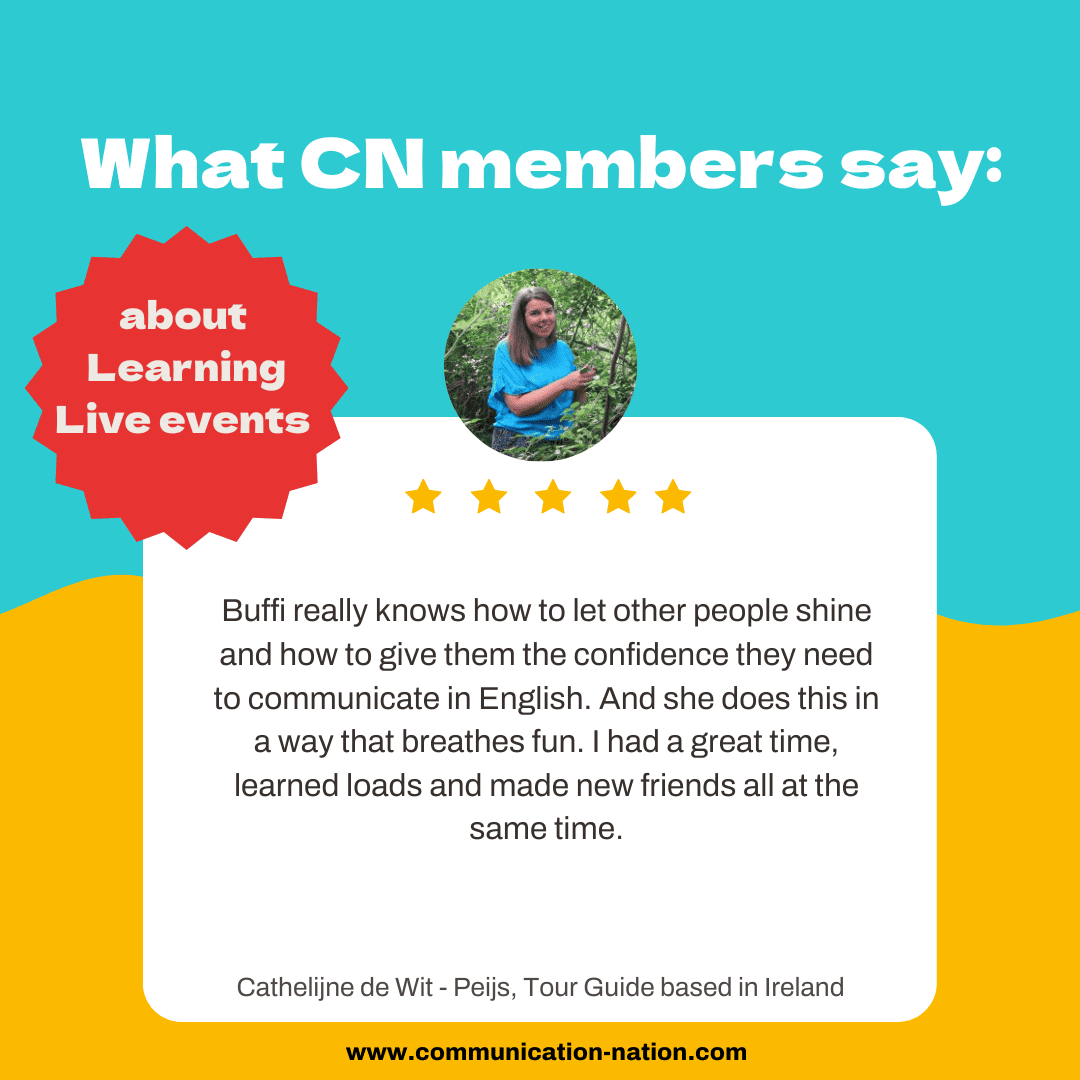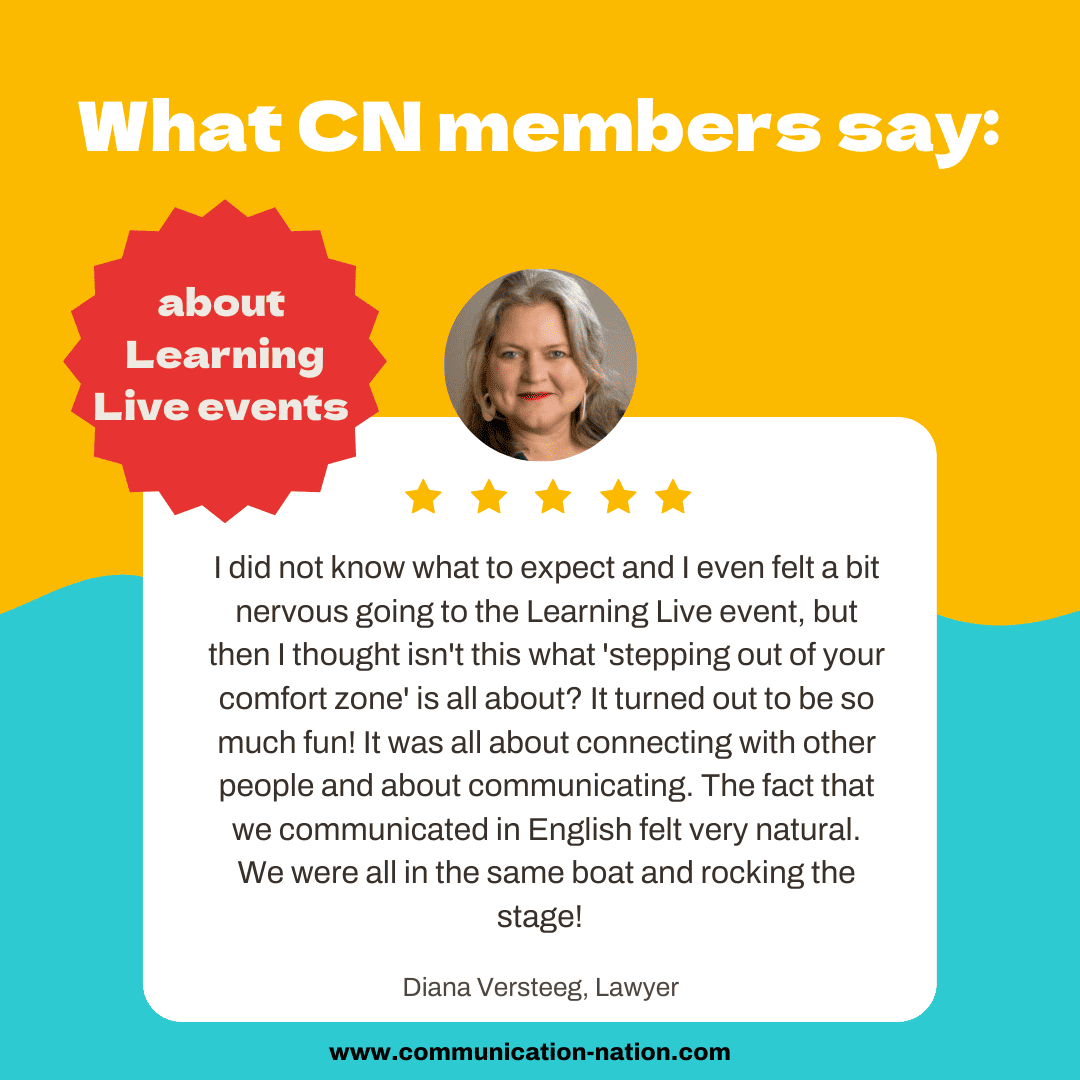 This is what our members say about what they have achieved after just 6 weeks of learning with Communication Nation: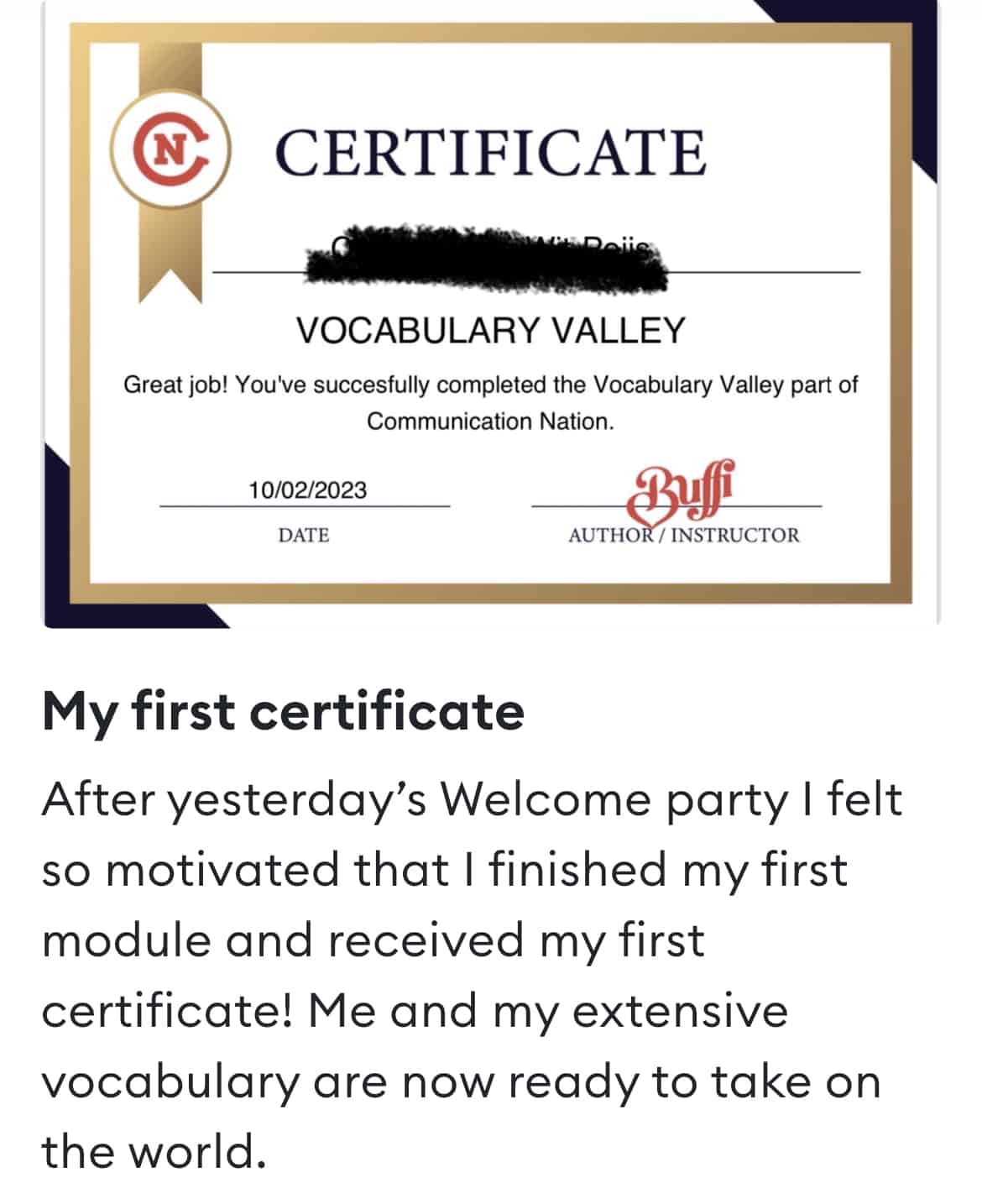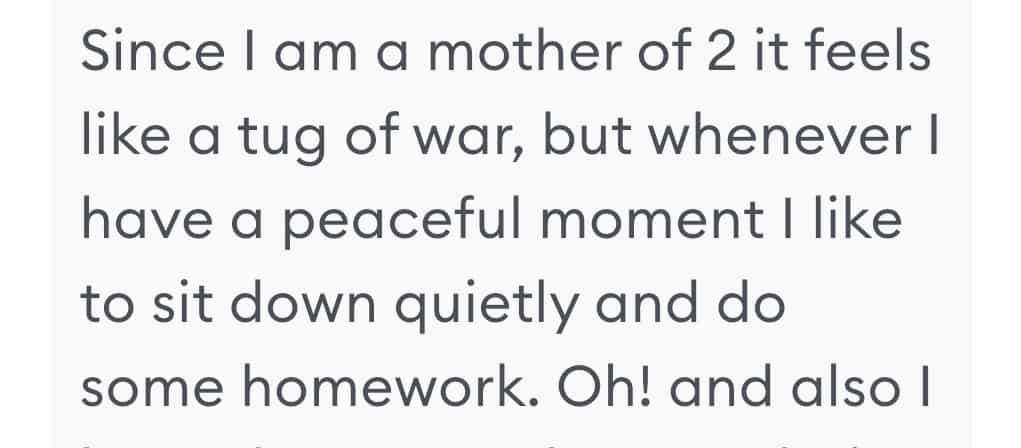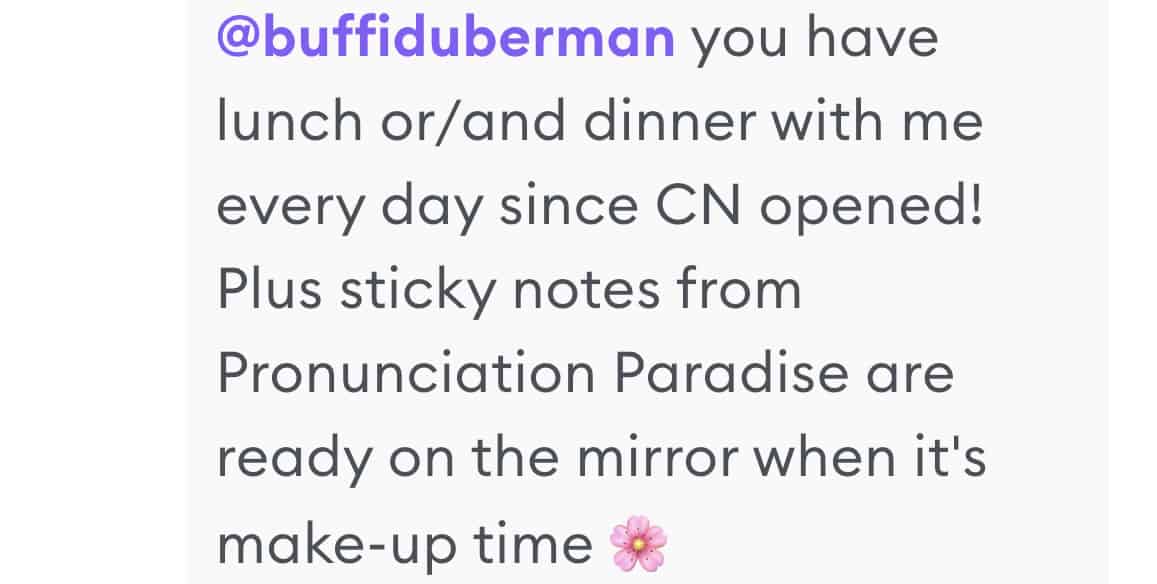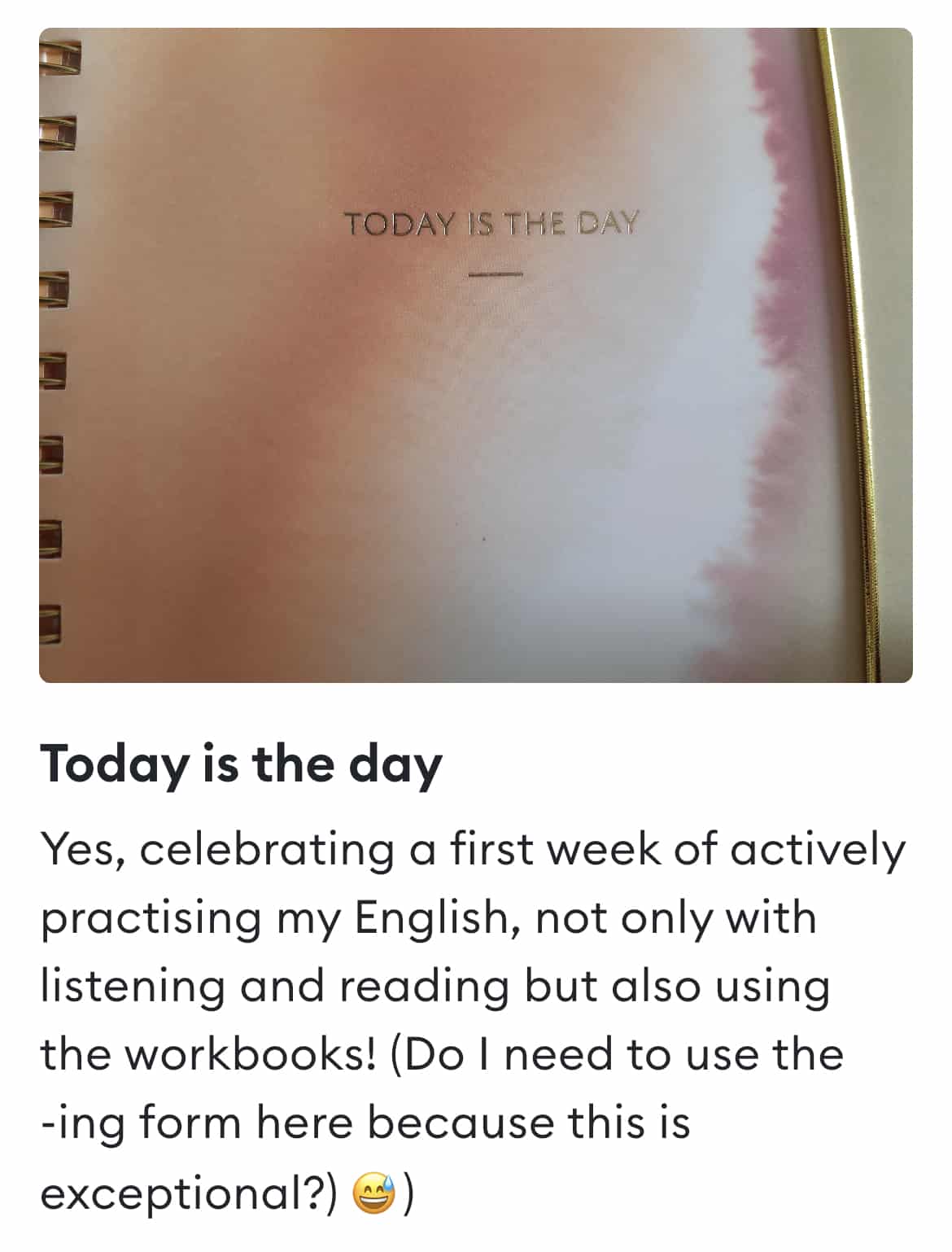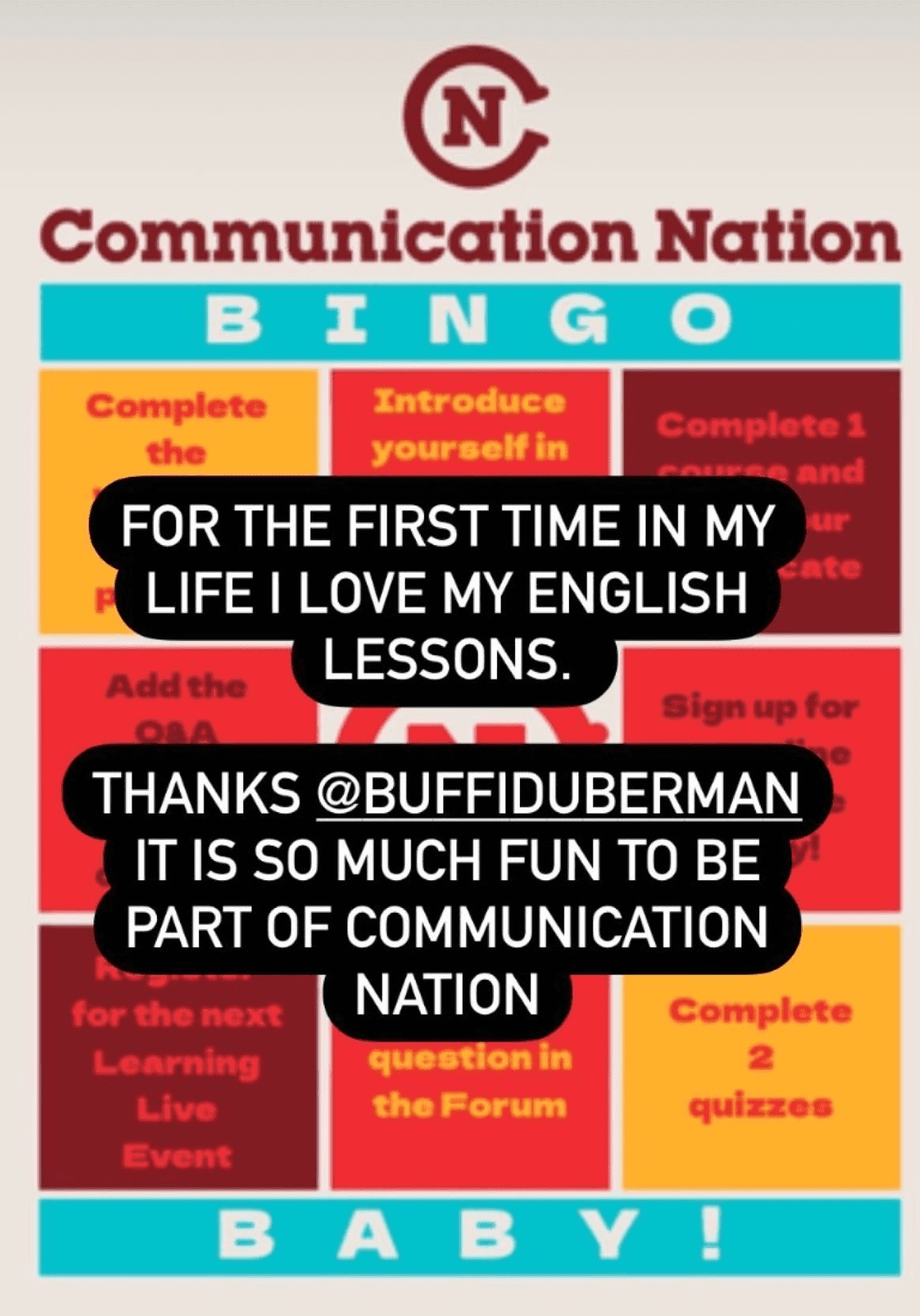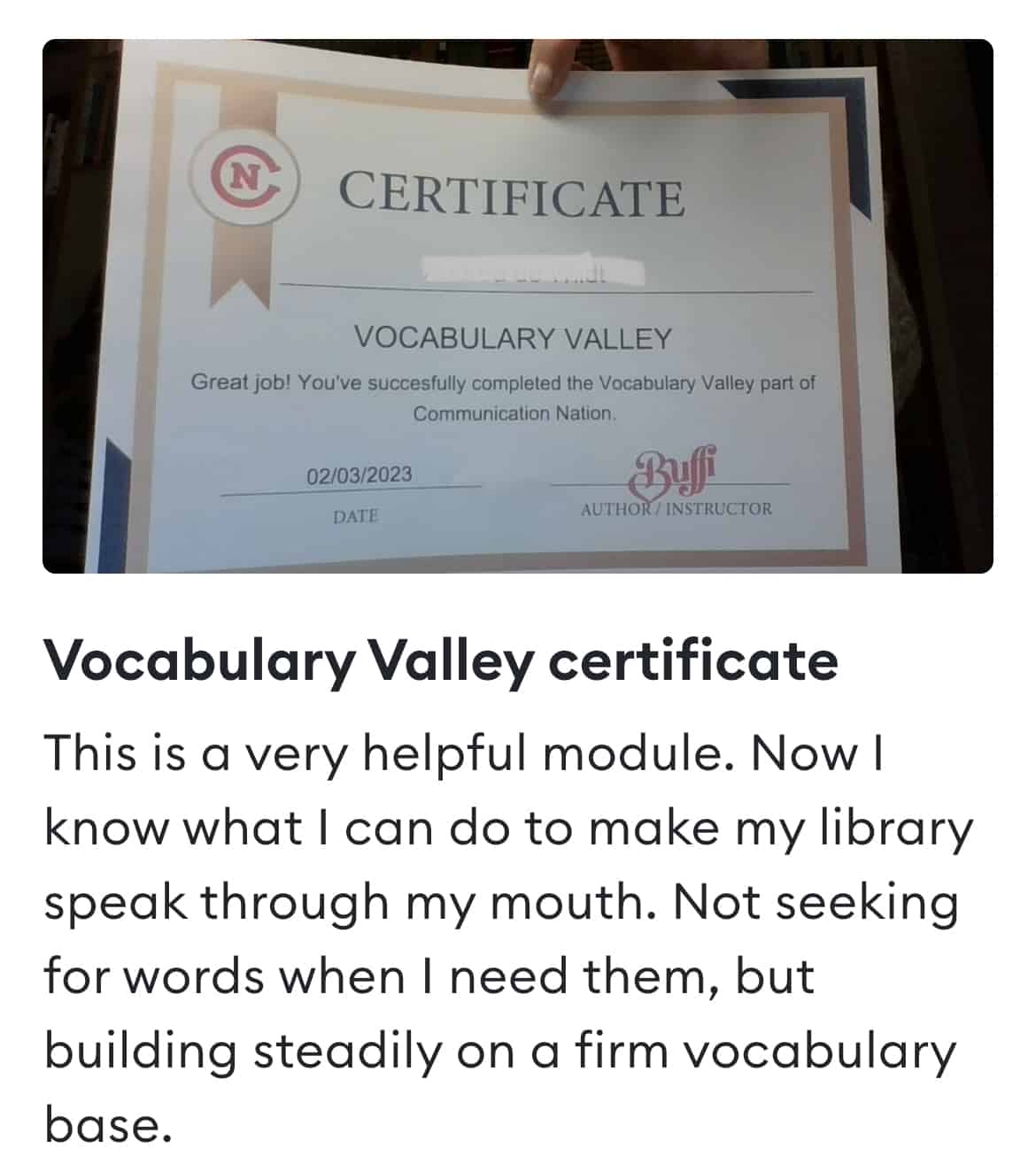 I have 8 complete courses waiting for you. After our kickoff in the Welcome Home course, you can meet me in the Business Brownstone to level up in your next meeting, or join me in the Vocabulary Valley to help you expand your Word Wardrobe, or let's have some coffee in the Mindset Mansion to really work on kicking that impostor syndrome to the curb. (You can also hang out in the Presentation Playground, dig deep in the Writing Well, feel fabulous in my Pronunciation Paradise, or build a strong foundation in my Grammar Gateway!)
Maar wacht even – er is meer!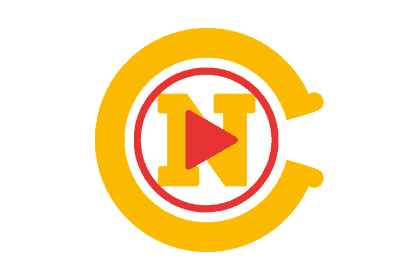 8 full courses featuring over 160 video lessons you can access immediately, and new lessons are released every month. Every lesson is short and sweet, covering 1 concrete learning goal, addressing a common mistake, or sharing 1 valuable coaching tip. Every video is subtitled in English and filmed in a professional TV studio with cool animation and special effects!
Elke les bevat een eigen interactief werkboek met oefeningen en reflectievragen, zodat je de theorie meteen kunt toepassen en kunt groeien, zowel professioneel als persoonlijk. Leren is nooit saai in onze Nation!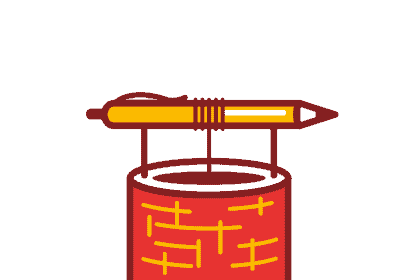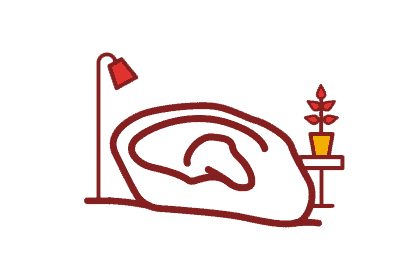 320 transcripts and audio files so you can read and listen to everything you are learning. You learn in the way that works for you. There is no wrong way to learn in Communication Nation, unlike how you were probably taught at school.
50  repeatable quizzes to activate your knowledge- watch the video lesson, then activate what you just learned in the workbook, and then take the next-level test – try the quiz and see how you did! Challenge yourself and the other members while staying active and having fun! You can do the quizzes as often as you like, and watch your score go up every time!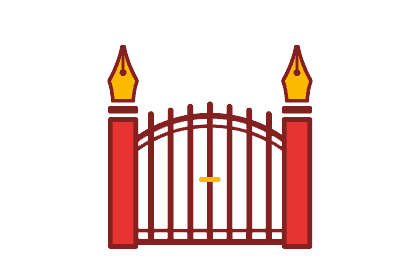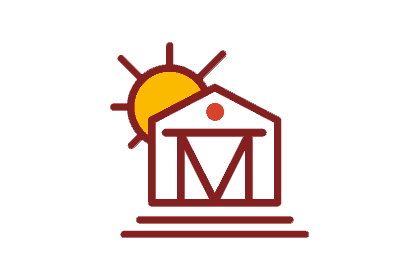 Live Question Sessions every month with yours truly. Want to know more about something you learned? Confused about the grammar? Need a golden mindset tip? I'll help you in these live monthly Q&A sessions and they will be recorded in case you can't make it live. All members are welcome, and it's a real sense of community.
Een team van professionele, leuke, toegewijde Engelse coaches helpt je iedere dag op het Forum. Je kunt inchecken en vragen stellen, om snelle feedback of advies vragen, of zelf een gouden tip delen! Zo bouwen we aan de gemeenschap en groeien en gloeien we samen!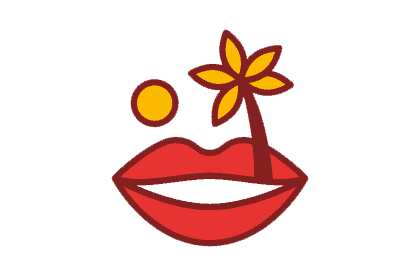 Een levendige gemeenschap vol gemotiveerde mensen die, net als jij, hun communicatievaardigheden willen verbeteren en dat met plezier willen doen. Leg contact met gelijkgestemden, deel je verhalen, vier je successen en krijg steun bij de uitdagingen. We zijn er voor elkaar bij elke stap.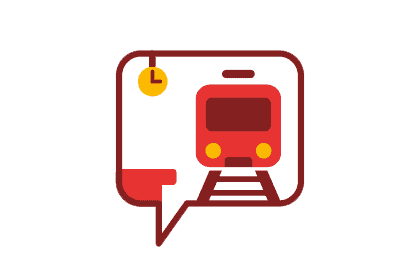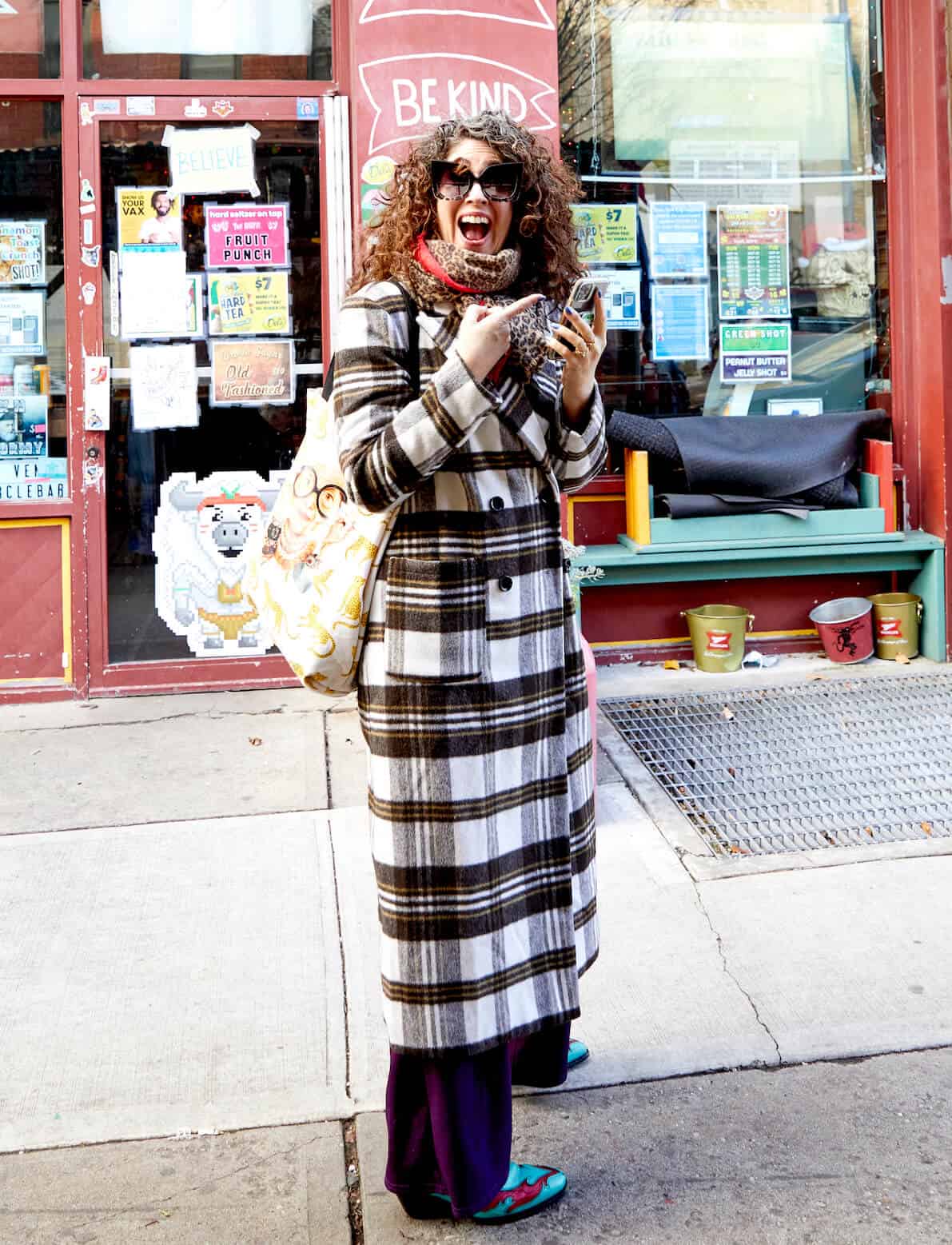 Communication Nation is a confidence catapult.

And guess what? It's also an app.
Yes, put me on the waiting list!
Find out more in my free masterclass on October 3!
YES! I want Communication Nation, those 2 ebooks,
and I want to grab it all before it disappears at midnight October 6!
Communication Nation is voor jou als je...
Communication Nation is niets voor jou als je...
Communication Nation is 's werelds eerste hybride Engelse communicatie-lidmaatschapsprogramma. Het is een combinatie van cursussen, werkboeken, exclusieve live evenementen, quizzen en online coaching, met fantastische leden, waardoor een actieve, gemotiveerde community ontstaat. Het is je nieuwe thuis om je Engelse vaardigheden te verbeteren, je mindset te veranderen, met anderen te communiceren (inclusief native speakers!), en feedback en coaching te krijgen.
We hebben 7 complete cursussen voor je klaarstaan! Ze bestaan allemaal uit verschillende videolessen (meer dan 100!), en zijn op een logische manier opgebouwd, van begin tot eind, of van minder uitdagend naar meer uitdagend, afhankelijk van de cursus. 
Elke les heeft zijn eigen transcript, werkboek, en audiobestand, zodat je niet alleen kunt activeren wat je leert, maar de lessen ook als tekst kunt lezen, en de lessen als podcasts kunt beluisteren als je onderweg bent! De werkboeken staan vol met oefeningen (met antwoorden) om meteen te activeren wat je leert, maar elk werkboek heeft ook reflectievragen om meer over jezelf te leren. 
Grammar Gateway gaat over het begrijpen van het WAAROM achter het WAT en helpt u EINDELIJK grammatica te begrijpen zodat je een goede basis kunt leggen en je fouten kunt begrijpen….en stoppen.
Presentation Playground helpt je het 'present' terug te brengen in je presentaties. Je leert alles over hoe je je talk moet structureren, je publiek moet eren, en hoe je je verhaal kan delen voor maximale impact.
Vocabulary Valley voorkomt dat je steeds dezelfde woorden gebruikt. In Communication Nation houden we van afwisseling! Ik help je ook om een fantastische Word Wardrobe te bouwen, met veel keuze, en laat je zien hoe je je woordenschat kunt verdrievoudigen!
Writing Well - hier moet je zijn om je schrijfvaardigheid van 'basic' naar 'pro' te brengen. Je vindt hier veel handige zinnen en sjablonen, en al snel zul je vol vertrouwen op de 'verzend'-knop gaan drukken!
Pronunciation Paradise - hier gaat je mond op vakantie en komt met nieuw zelfvertrouwen terug. Klaar om die tongue twisters te rocken, die D te dempen, en die voiced TH te buzzen? Let's rock!
Business Brownstone - klaar om te onderhandelen, netwerken, of vergaderingen voor te zitten als een baas? Jazeker! Dit is jouw plaats aan de bestuurstafel, vol handige zinnen, sjablonen en veel meer!
Mindset Mansion - hier werken we aan de mindset van confidence en clarity. Dat je echt zelfverzekerd en ontspannen voelt als het gaat om communicatie. Vergeet niet dat de manier waarop je tegen de wereld praat, begint met hoe je tegen jezelf praat. Ik heb zoveel concrete tips voor je in de Mansion, en ze zullen je ook helpen met life skills, niet alleen maar English skills.
We hebben ook 30 quizzen om je kennis over woordenschat en grammatica te testen. Je ziet je score aan het einde, en kunt ze altijd herhalen. Het is een geweldige manier om naar het volgende niveau te gaan en ervoor te zorgen dat je vooruitgang boekt! (Mijn moeder haalde 70% op een quiz. Kun jij haar score verslaan?) 
A lot. You get access to all the courses, video lessons, audio files, transcripts, quizzes, a monthly online Q&A with me, an online welcome party for new members which includes BINGO (oh, yes, bingo, baby!), daily interaction with members and English coaches in the forum, networking opportunities, and the complete Communication Nation app. You can also buy a ticket to our live events, which will be held several times a year. Each event will have a theme to help you activate what you are learning, show what you know, and network with other members (some of whom are native English speakers). They are fun, interactive, and include drinks, snacks, and goodie bags. For members only. What more could you ask for?
The Communication Nation doors are open for a few days only, a few times a year. When you join you have 2 options – you can become a member for 6 months, or for one year. This is because it takes about 180 days  to see true progress and develop new habits while eliminating your 'old' mistakes. An annual membership will always mean you get the lowest price per month and is a more cost-effective option than 2x a 6-month membership.
You can join Communication Nation for only €597 (ex VAT) for 6 months, or €797 (ex VAT) for a full year's membership.
The price you pay when you join is LOCKED IN for the rest of your membership. It will never increase, no matter how many lessons or features we release. The price will increase with every launch.
You can pay in either 1 or two terms, and choose whichever option works best for you!
We offer a 100% money-back guarantee, so you have nothing to lose.
You can pay with iDEAL, Bancontact or credit card. Unfortunately, our payment system for Communication Nation does not support PayPal and Apple Pay as it's a recurring payment.
YES! Vergeet niet dat de prijs die je tijdens de eerste lancering vastlegt, voor altijd je prijs zal BLIJVEN. Deze zal nooit worden verhoogd, zelfs niet wanneer we nieuwe lessen, functies en cursussen lanceren!
Ja! Als je meedoet en ons programma bevalt niet, laat het ons binnen 7 dagen na inschrijving weten. Dan geven wij 100% van je geld terug, zonder vragen te stellen. We willen dat CN er is voor degenen die echt gemotiveerd zijn en van het programma houden. Als het niets voor jou is, beëindigen we je lidmaatschap zonder problemen als je ons dat binnen een week na inschrijving laat weten.
 Ja. We sturen je van tevoren een mail om je te laten weten dat je lidmaatschap binnenkort wordt verlengd, en bieden je de mogelijkheid om je lidmaatschap te beëindigen als je uit onze fijne Nation wilt stappen.
I'm afraid not. That price is locked in for you as long as you are a member. However, if you decide to end your membership and then become a member later, you will pay the new price, which will be higher.
If your boss is smart, they will realize that the better you communicate, the better it is for the WHOLE company! Communication Nation is definitely worth using your training budget for, as everything you need to level up in all your (Business) English skills is right there in 1 place!
You will be billed once every 6 months if you have a 6 month membership, and once a year if you have an annual membership. We will send you an email a few weeks before your membership renews as a reminder that it's coming up.
We have so much on the inside for our members and want everyone to feel welcome and truly valued. That's why the doors are open for just a few days each time, so that we can focus on all of our new members and support them on their learning journey. After a few months, we are ready to welcome new members again, but only for a few days.
Onderzoek heeft aangetoond dat het 180 dagen duurt om een nieuwe gewoonte aan te leren, terwijl je ook oude gewoontes 'afleert'. CN zal je helpen veel van je oude gewoonten op het gebied van communicatie af te leren, en onze Mindset Mansion lessen zullen je helpen een mindset van helderheid en zelfvertrouwen te creëren. Dat kost tijd.
Ja! Dit is eigenlijk een uitstekend moment om aan je Engelse communicatievaardigheden te werken, want als je ze in de toekomst nodig hebt, zijn ze geoefend, gepolijst en klaar om te rocken! Vergeet niet dat carrières, kansen en doelen voortdurend veranderen - je gebruikt nu misschien niet veel Engels, maar als een nieuwe kans zich onverwacht aandient – dan wil je er klaar voor zijn!
We sure do! This can also be combined with live or online training days. We offer corporate discounts starting at just 10 accounts – click HERE to let us know, and we will get back to you with a fabulous offer!
Ja! Nieuwe cursussen, lessen en functies zullen het hele jaar door, en elk jaar, verschijnen. Deze zullen worden aangekondigd in het Nation News gedeelte van de app en de website.
CN is niet voor absolute beginners, omdat alles in het Engels is zonder andere ondersteunende taal. De lessen zijn echter op een logische manier opgebouwd, ze zijn allemaal Egels ondertiteld, en je kunt de video's bekijken, naar de audiobestanden luisteren, de transcripties lezen en de werkboeken en quizzen doen, zodat je in je eigen tempo en op je eigen manier kunt leren. Dat is het mooie van CN - je leert op de manier die voor jou werkt. 
Jazeker! 20% van mijn klanten is native speaker en heeft de concrete resultaten, die zij geboekt hebben door mijn coaching, als zeer waardevol ervaren. Als je nieuwe invalshoeken voor het vertellen van je verhaal wilt ontdekken, manieren om je presentatie te structureren voor maximale impact, en meer wilt weten over de mindset van zelfvertrouwen en duidelijkheid, dan ben je van harte welkom! Je kunt altijd opzeggen binnen 1 week na deelname en krijgt dan 100% van je investering terug, zonder vragen te stellen.
Zeker niet. Dit is the place to be, schat. 
Put me on the waiting list so I can be the first to know when the doors will open again!
Do you want to know more? Sign up for my free masterclass on October 3!
I'm in - give me that special offer before it disappears!
Zet mij op de wachtlijst!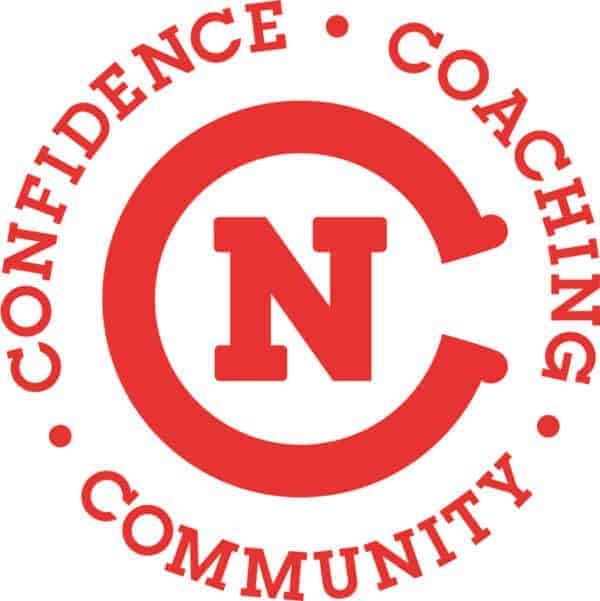 Would you like Communication Nation for your colleagues? This can also be combined with live or online training days. We offer corporate discounts starting at just 10 accounts – click HERE to let us know, and we will get back to you with a fabulous offer!
Any questions? Please contact Karin at assistant@buffiduberman.com.