In my Great in 8 session last week, my members were shocked when I shared how native speakers 'frame' bad news. Have a look at these pictures, and you'll see what I mean.
Here are 2 different ways to share bad news. (The first one is actually what I heard from my web builder a few years ago. It did not make me happy!)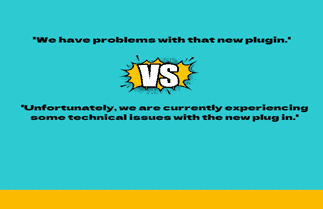 If you use the top example, you are actually saying this problem will NEVER be solved, due to the grammar form you are using.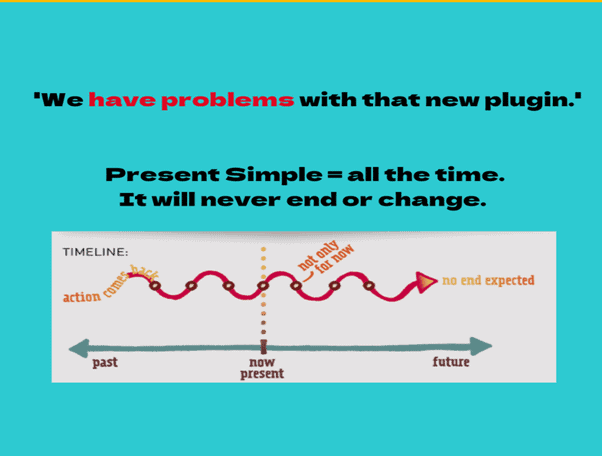 If you change the grammar, you change the whole story. And native speakers would naturally use up to 6 (!!!) different qualifiers to minimize the damage, show respect, and let the client know this problem will be resolved soon.
It actually ADDS to your credibility, instead of REDUCING it.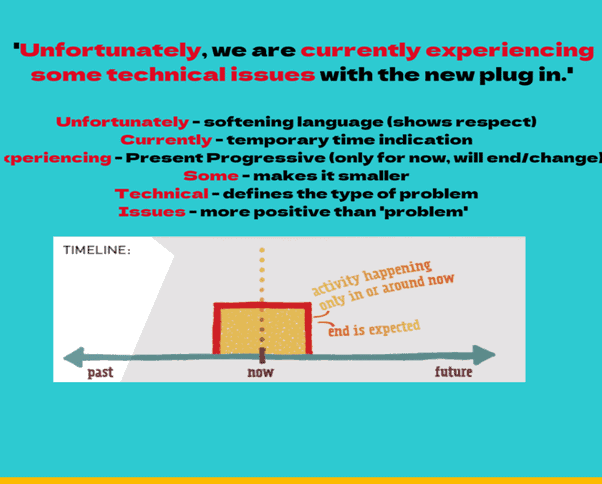 This important communication technique is NOT taught at school, yet it's one of the most essential things you need to know when it comes to communicating like a pro. And guess what? I have a lot more tips for you, and most of them you might not even be aware of!
Join me in my free Awkward to Awesome 5-day challenge, and let's clean up the biggest pitfalls in English together!
Click HERE to join, and I'll see you soon in your inbox. We start on September 28th!
Liefs,
Buffi
PS: Know someone who needs a Buffi Boost? Tell them to click on the button below, and join us, for free!