Recently I designed and hosted an event for a beloved CEO client and his LT to introduce a new concept in their business. It was held in one of the most amazing locations, and it was a great honor to see people coming together to ask questions, share, and celebrate new beginnings.
Here I am, doing what I love. Caught in the act!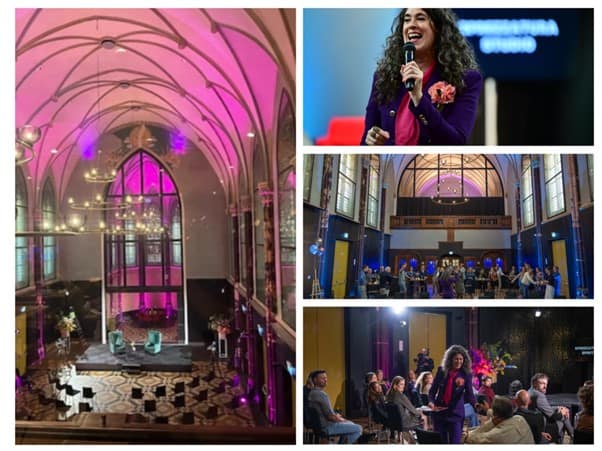 I'm very comfortable speaking in front of a group of strangers.
But I know that not everyone is.
When all eyes are on you, the energy shifts.
'What are they thinking?' is racing through your mind.
But…most importantly, what are YOU thinking?
That's where true confidence lies.
If you would like to feel more comfortable speaking in public, join me at the famous Boom Chicago theater (the birthplace of Ted Lasso!) on November 23rd, where I will take you on a learning journey that you will not forget. Storytelling, networking, pitching, presenting, dealing with the unexpected….and so much more. In a small, supportive group. Only 30 tickets available.
Why should you join?
Because you want to feel more prepared when it comes to trusting your gut.
You want to feel safe in taking up space in the world.
You want to not hesitate again when it comes to speaking up at meetings.
You want to feel more comfortable networking and meeting new people.
You want to have a lot of fun and learn and get coaching with a group that shares the same goals.
This workshop is back by popular demand.
We did it last March, and the participants gave it a solid 9.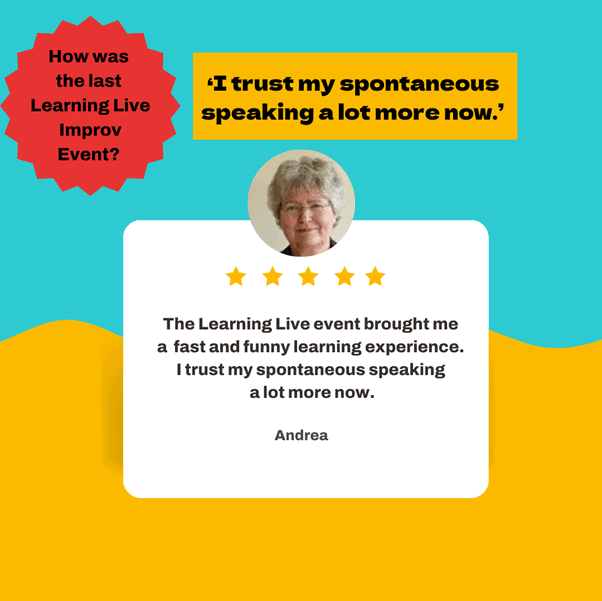 I would love to help you feel more confident while sharing your ideas!
You have stories that the whole world needs to hear.
Click here to find out more!