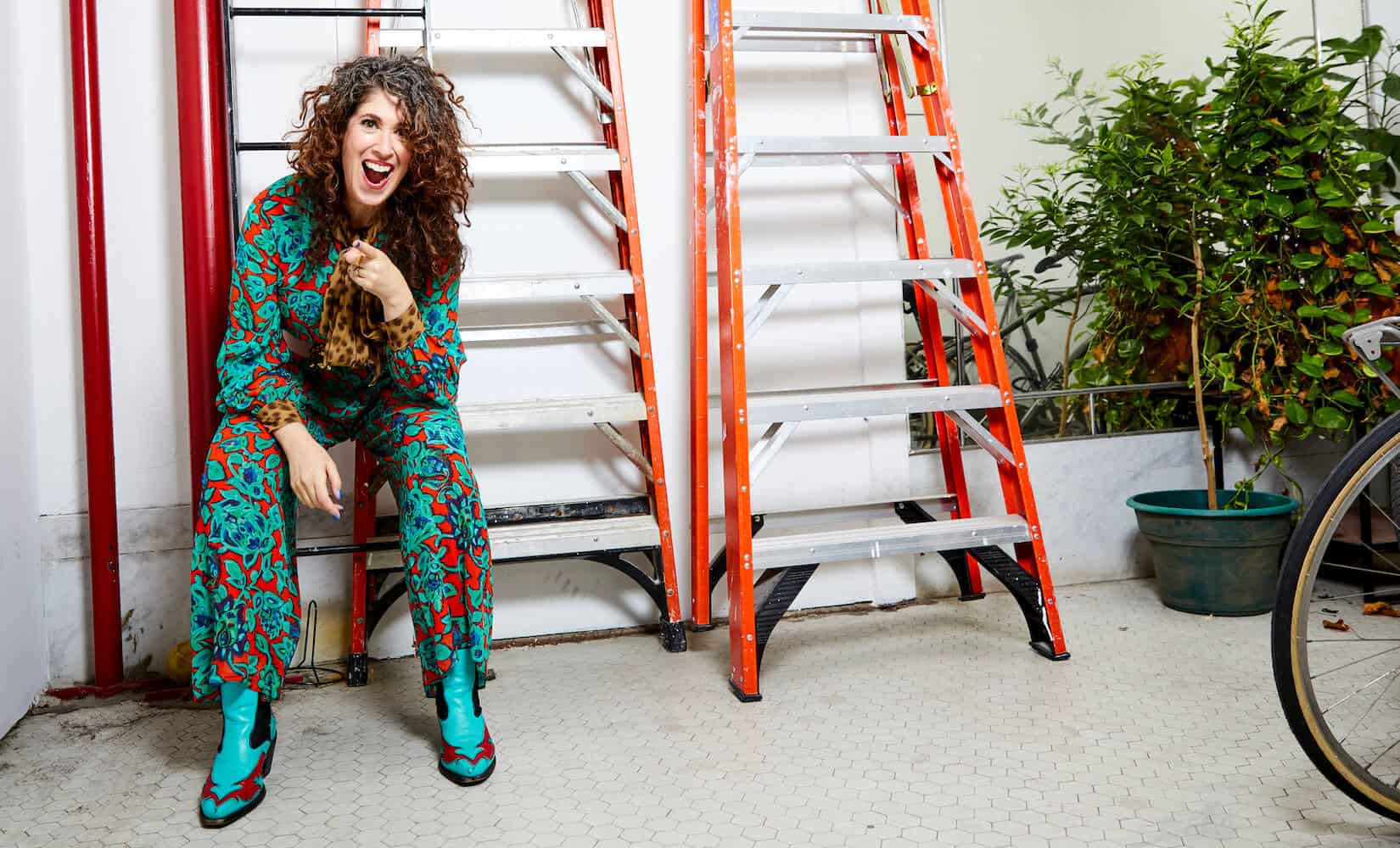 I don't say
I'm a #happycoach for nothing.
Learning Live is a wonderful way to network, interact with native speakers, and activate your English!
Learn, practise, and laugh with my friends at Boom Chicago. They have created a special program just for us! The learning goal is to be able to meet new people, network in English, and be spontaneous in unexpected situations. You'll see, and you'll have a great time learning in this innovative event! There are only 50 tickets available. Your ticket includes a goodie bag, lesson materials, drinks and snacks.
Mark your calendars for March 30 – save the date!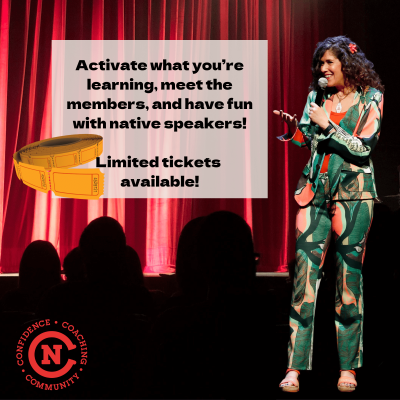 Learning Live is a wonderful way to network, interact with native speakers, and activate your English!
Hungry for knowledge? I got you! Join me and the esteemed culinary wizard Susan Aretz for a workshop all about the flavors of English – we will be making a signature cocktail/mocktail, and create special recipes from her 'Altijd Borreltijd' cookbook. Not only will you get the chance to activate your English skills and get feedback and inspiration, you will also get a signed copy of her cookbook and an ebook I wrote just for this event, featuring over 80 English expressions about food (and people)! Space is extremely limited, so grab your spot before this unique opportunity sells out!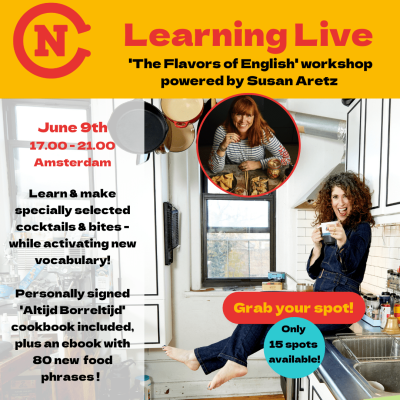 Being able to serve fabulous people around the world as their English Communication Coach is one of the greatest gifts in my life. This is why I left a safe, well-paid job in 2001 – to follow this crazy dream I had. I wanted to create a job (and now, an industry) that did not exist at the time. Despite all the skepticism from others, I never gave up. I always believed in Personal English Coaching, as I knew I had something special to share with the world, and could truly offer something unique and of lasting value.
Now I'm living my dream every single day. I have an incredible private client portfolio and have helped thousands of people (and their teams!) feel absolutely fantastic, confident, and natural when it comes to sharing their message with the world (even if English is their first language – 20% of my clients are native speakers!).
I take all of my clients on a Grade A learning journey, no matter how we work together. My coaching services and my online programs are all based on this system. I'm here to take you from awkward to awesome. No matter what your communication goals are, I'm with you every step of the way!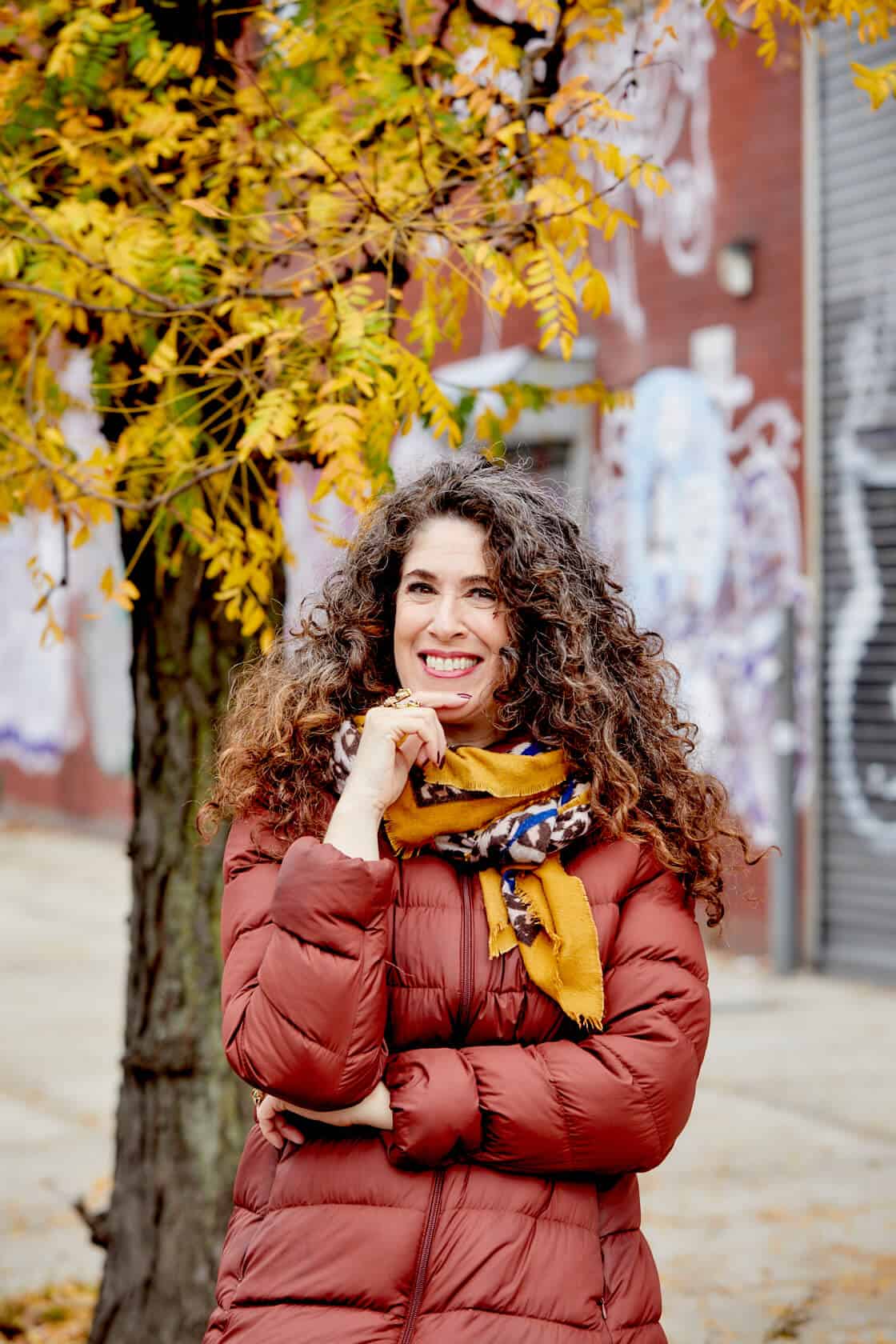 Do any of these sound like you?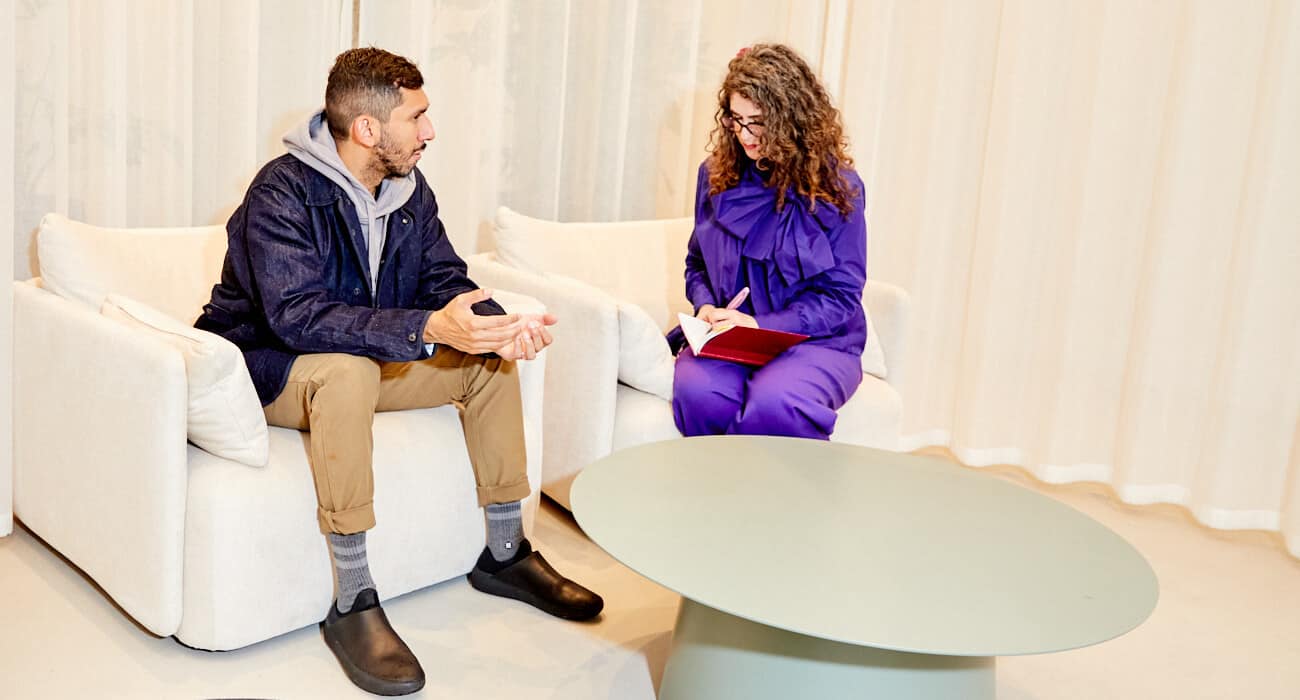 No matter who you are, or what your experience, goals, or challenges are, I'm here to serve you in the best way I know how.
Since 1990, I have helped over 10,000 clients, both privately and in groups…
I offer several training and coaching services, both online and offline, in groups or individually.
Which program is right for you?
Let's have a look!