March 30 
15.30-18.00
Boom Chicago Amsterdam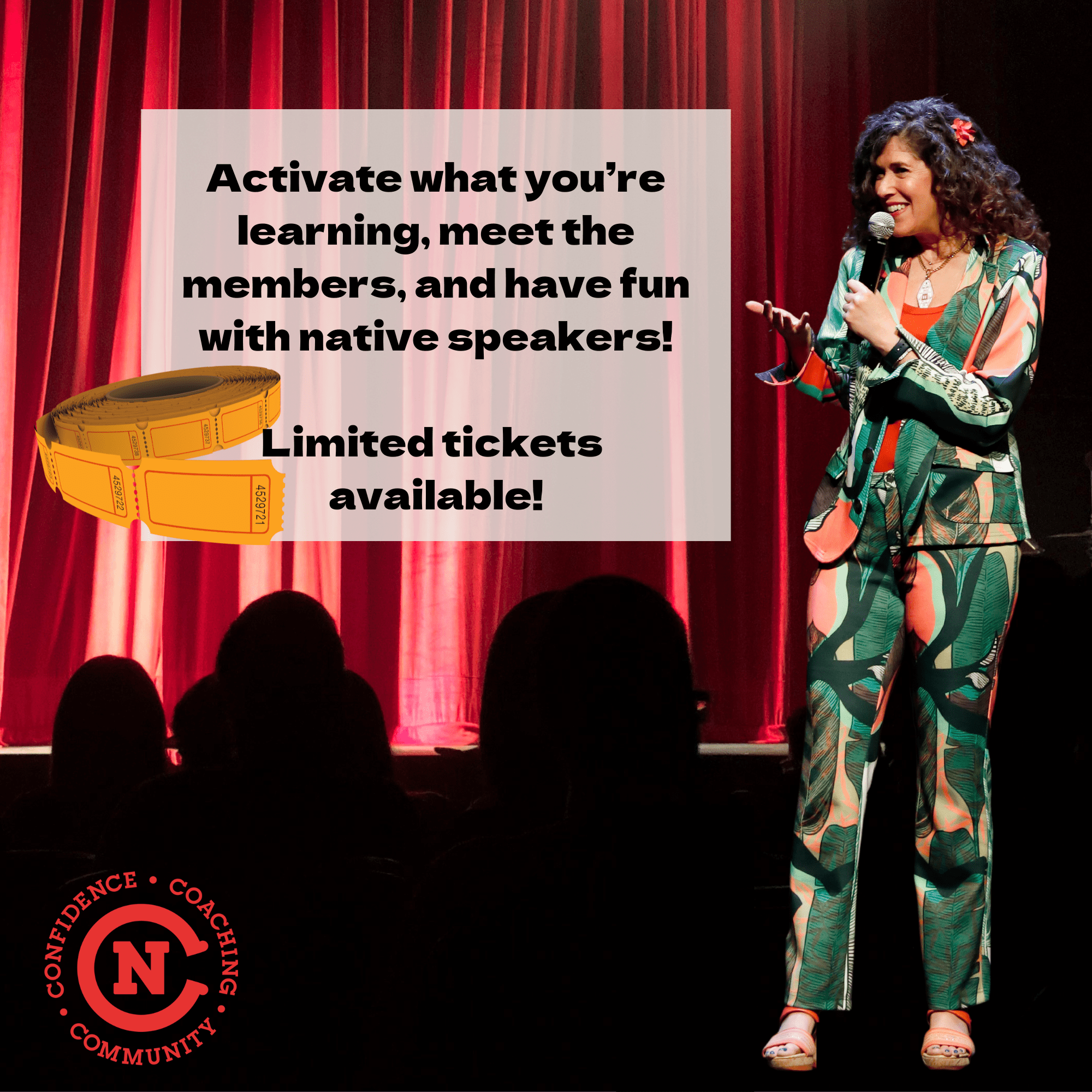 First Event - Learning Live Kickoff!
This happens all the time.
You are speaking, you're in the flow, it's all going well….until you can't find that word, or something unexpected happens.
And then you freeze.
Communication stops.
You can feel your confidence imploding.
It gets…awkward.
How do you deal with the unexpected? How do you say in communication when you can't find the right word? How do you keep on going when you are doubting yourself on the inside?
Let's find new communication strategies and have a GREAT time while learning together!
Learn, activate, and laugh with my friends at Boom Chicago. They are the masters of the unexpected, and have created a special program just for us! The learning goal is to meet new people, handle the unexpected, and be spontaneous in surprising situations. You'll see, and you'll have a great time learning in this innovative event!
But don't wait too long – there are only 50 tickets available. Your ticket includes a goodie bag, lesson materials, drinks and snacks. And personal feedback from me!
Tickets cost €149,00 (ex VAT)  for non-Communication Nation members, and Communication Nation members pay only €99,00 (ex VAT) for an unforgettable afternoon! Tickets are available HERE. Communication Nation members can purchase tickets on the Communication Nation platform via the EVENTS Calendar.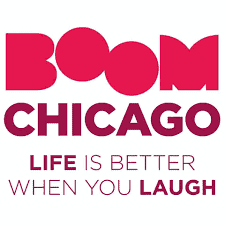 After our event, if you'd like to have dinner in the area (there are so many options nearby!) and return to Boom Chicago for their new show (which starts at 8 pm), you can order show tickets with a special Buffi discount! The discount code will be mailed to you after you buy your Learning Live ticket. Highly recommended! The new show is called 'Tragedy Plus Time' and it's fabulous! Want to know more? Here you go! 
Join the cast of Boom Chicago as they weave laughter from tragedy, hilarity from tension and genuine glee from astonishing stories – sharing their most painful and personal experiences, memories and thoughts and then mining them for comic inspiration and present an entire show of improvised sketches and characters plucked from this dark source material.
Some moments in life can be hard, and cruel, and meaningless, but can these moments also be the catalyst for comedy? Get ready for something special to happen – something communal – a shared catharsis for the performer and audience. Through laughter and heartbreak, this is improv like you've never seen it before. Expect bathos, pathos, hubris, sadness, laughter, and maybe even some catharsis.
"Comedy improv at its finest" ★★★★1/2 Reviews Hub (review of London cast)
If you go, it's a wonderful extension of your learning journey, because it's all in English!
If you are unable to attend, we are unable to give refunds, but you can send someone in your place. Please mail assistant@buffiduberman.com to let us know!
Boom Chicago doesn't give refunds, but they do allow people to reschedule.You can mail Saskia at Saskia@boomchicago.nl about this.