Use it or Lose it: Books, Online Courses & More!
All items will be shipped within 48 hours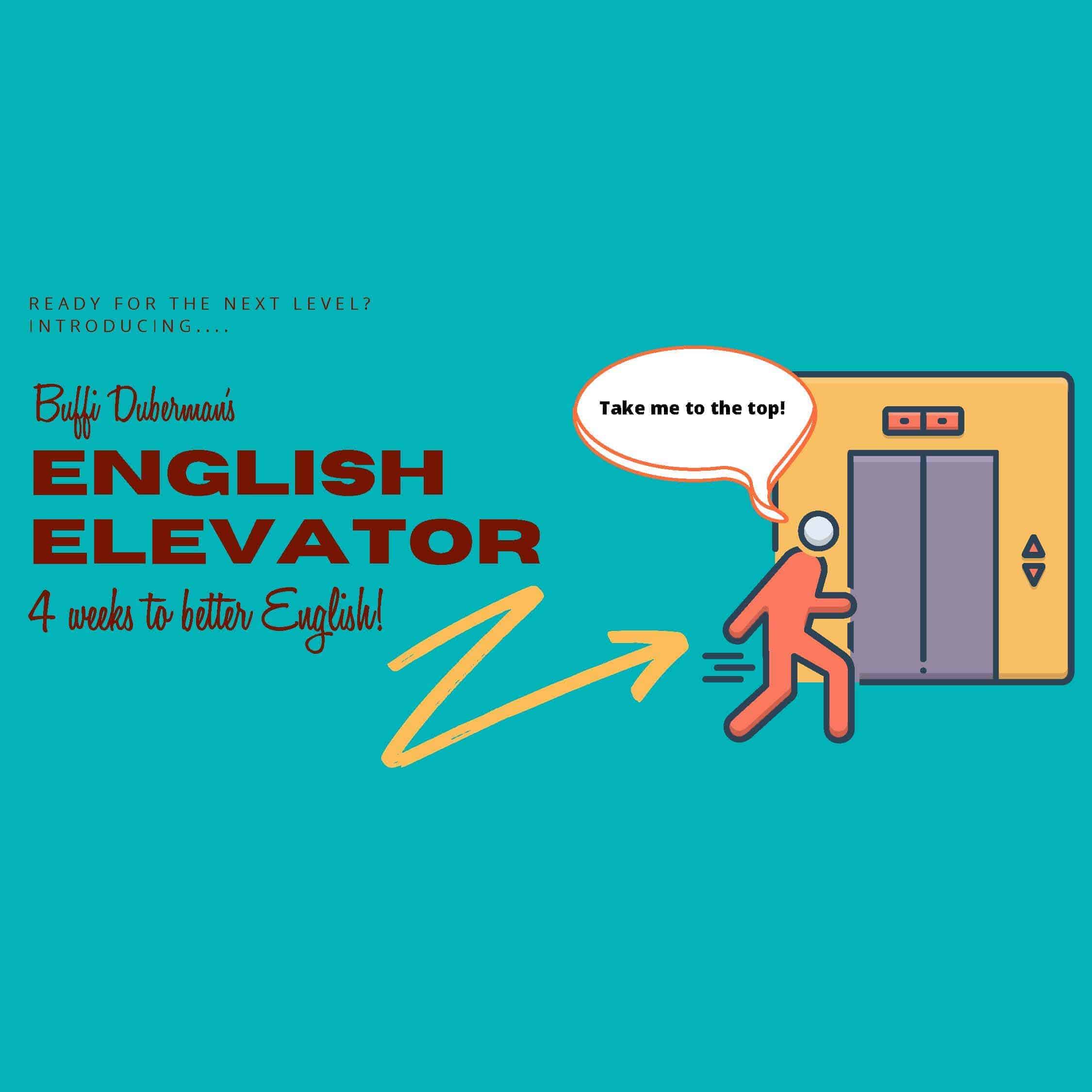 English Elevator
My English Elevator is a 4-week program that will take your English communication skills to the next level. It's fun, interactive, intense, and very effective.
I designed it for people who are busy but still want to improve their English in a fresh and fabulous way.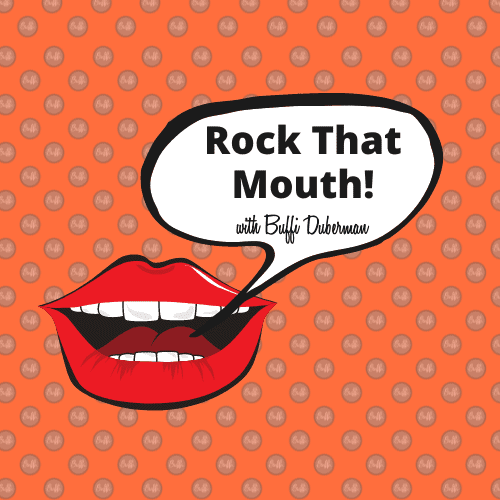 Rock That Mouth
Are you not happy with how you sound in English? Do you struggle with difficult words? Do you feel less intelligent when you speak English? If so, this course is for you! It's 24 video lessons and 24 workbooks, all focussed on the specific problem areas people have when speaking English. If you'd like to speak, sing, rap, or present more naturally and confidently in English, I'm so happy to help you like I've helped thousands in my 30 years of pronunciation coaching. VIP members get a personal feedback session with me.  (Note: This course is not available all year. Find out more by clicking below!)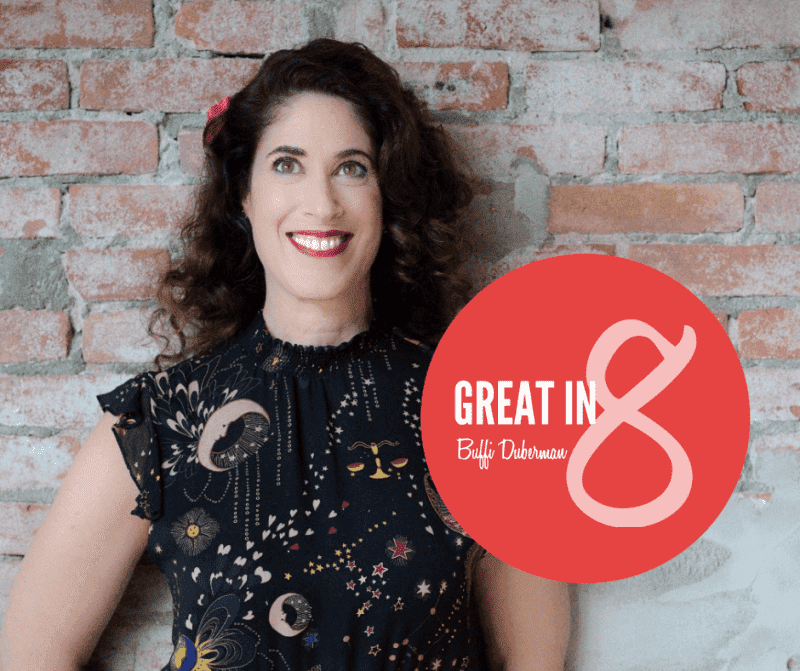 Great in 8
Would you like to work in a small, highly motivated group (not for beginners), featuring 8 weeks of membership, weekly coaching calls, online assignments and challenges, and an exclusive training day? Then my Great in 8 program is perfect for you!
Sunday's Cool
Are you too cool for school?
What if the coolest English school came to you, every Sunday for 12 weeks?
What if, every Sunday, you got a fun video lesson that showed you how to learn, use, and remember between 5 and 10 new words for that week?
And what if you had a cool, comprehensive workbook that took you even further in your quest to have fun and expand and solidify your English communication skills?
Well, welcome to Sunday's Cool– the coolest school that comes to you!
Start: Every Sunday!
€ 149 (excluding tax)
Rock Your English! @ Home
This is English, but not as we know it. A fresh and funky way to activate your English with the help of some very special friends. The Rock Your English! @ Home online English course follows the Rock Your! English book, and every English lesson has a different (grammar) focus and a featured artist. I explain the English grammar in detail and talk to the artist about how he or she has used this particular form in his or her own songs. Some of them even give us a private acoustic concert!
€ 54,99 including book & tax 
Business English Communication Course
Would you like to improve your English in the comfort of your own home or office?
Do you get nervous when you need to deliver a speech in English?
Do you have trouble writing long texts and emails in English?
Do you feel uncomfortable negotiating and making deals in English?
Does this describe you? If so, let me take care of your business! In my 9-module Business English Communication Course I will walk you through what you need to know in order to communicate well when it comes to professional English. This is where I share all my tips and tricks that I've built up in my 30 years of being the happiest Executive and CEO Communication Coach. This is where I share them with you! This course is made up of 9 masterclasses, 9 worksheets, and 9 answer pages, covering everything from Network Like a Native to Write it Right, from Formal and Informal English to Business Grammar, and so much more! Watch the video lessons, then activate what you've learned and check your answers right away. You'll be able to speak and write like a boss before you know it!
€ 997,- excluding tax
Talk Nerdy To Me Card deck (Set of 3)
Learning English grammar, expressions and emotions has never been this much fun! Let's spice up your English with fun expressions. Fill in the missing word and check on the Answer page to see if you nailed it! How is your emotional language? Try and guess the feeling based on the picture, and then activate it. And who says learning grammar is boring? Not me! Talk Nerdy To Me, baby! Click here to see them in action! 
One set of 3 card decks € 49,95, including tax (excl. shipping & handling).
100 Ways to Save Your Ass in English
As a professional corporate English coach and trainer, and an official TEDx speaker coach, I wanted to share my years of experience in the professional sector, and to let you know what really works based on the results I have seen firsthand with my clients.The first part of the book covers the most embarrassing mistakes in English and how not to make them. The second part, entitled 'Let's Get Down To Business, Yo' is divided into different sections. Each subsection has a clear purpose and lots of handy phrases that will help you feel more confident, comfortable, and natural when it comes to professional business situations — whether they be presentations, meetings, vocabulary development, travel, or networking in English. I've also included 100 fabulous idioms to make your English sparkle, and explained the difference between American and British English. If you order via my site, you will receive a signed copy and my Dirty Bookmark!
Paperback edition
€ 19,95 including tax (excl. shipping & handling)
e-book
€ 14,95 including tax
International order | If you'd like to order the paperback edition outside of the Netherlands, please mail me and tell me what you'd like to order and where it should be shipped and I'll get back to you on pricing and delivery!
Rock Your English!
An innovative approach to English lessons using pop music (lyrics) as the starting point. Improve your vocabulary, grammar and listening skills while enjoying this fresh approach! The Rock Your English @ Home online course features 14 top artists- we're hanging with Racoon, Within Temptation, Shirma Rouse, a balladeer and Anneke van Giersbergen, among others. We talk about lyrics, songwriting, and grammar…and see how well they do on the Pop Quiz!
€ 24,99 including tax (excl. shipping & handling).
Combi: 100 Ways to Save Your Ass in English + Rock Your English!
Double the fun! Want to please everyone in your home or office and cover all your bases? Get my new book '100 Ways To Save Your Ass In English' and 'Rock Your English!' together with a 5 euro discount! Prices excl. shipping and taxes!
International order | If you'd like to order a book outside of the Netherlands, please mail me and tell me what you'd like to order and where it should be shipped and I'll get back to you on pricing and delivery!
Download instructions e-books
The e-book will be sent via Dropbox. If you use Safari as your browser, you'll have to download Dropbox first. (This is not necessary if you are using Chrome, as for some reason Chrome and Dropbox are friends, and Safari and Dropbox are not. Weird, but true!) Dropbox is a free app. Please click here to get your own Dropbox. (Click on the upper right corner to download your Dropbox, it takes 5 seconds.)
Already got Dropbox? Cool! Once you have paid, you will see a confirmation screen. Just before 'subtotal' you will see 'Download your purchase here'. Click on 'here'. Then you'll be brought to Dropbox, and you can click in the upper right corner for 'Direct Download.' Then it will download! If you don't have Dropbox, no problem! Just click on 'no thanks' and you can still view it!
Work it!
My first e-book – WORK IT! – is here, and it will help you activate your E-nglish! This is very e-xciting!
It's an 80-page ride through the biggest problem areas in grammar, pronunciation, and vocabulary, plus a special focus on Business English, confusing words, enhancing your vocabulary, and professionalizing your writing skills! It features lots of quick exercises  (with answers!) to keep you active – remember, use it or lose it, honey!
It's € 9,95, including tax, which is just a bit over 12 cents a page.
WORK IT is WORTH IT, yo!
50 Lit AF Buzzwords To Get Your English On Fleek
Oh, hello, you!
You're cool, right?
Thoroughly modern, correct?
Totally hip and happening?
But….is your English just as cool? Up to date?
Fresh and fabulous?
Maybe not. But that's about to change, my darling!
I developed '50 Lit AF Buzzwords To Get Your English On Fleek' to help you embrace your inner rock star by understanding and activating (yes, there's a quiz at the end!) some pretty awesome words and phrases. This will make your English more colorful and lively, and will get you one step closer to sounding like a native. Let's get buzzing!
It's € 9,95, including tax.