NEW GREAT IN 8 COMING SOON!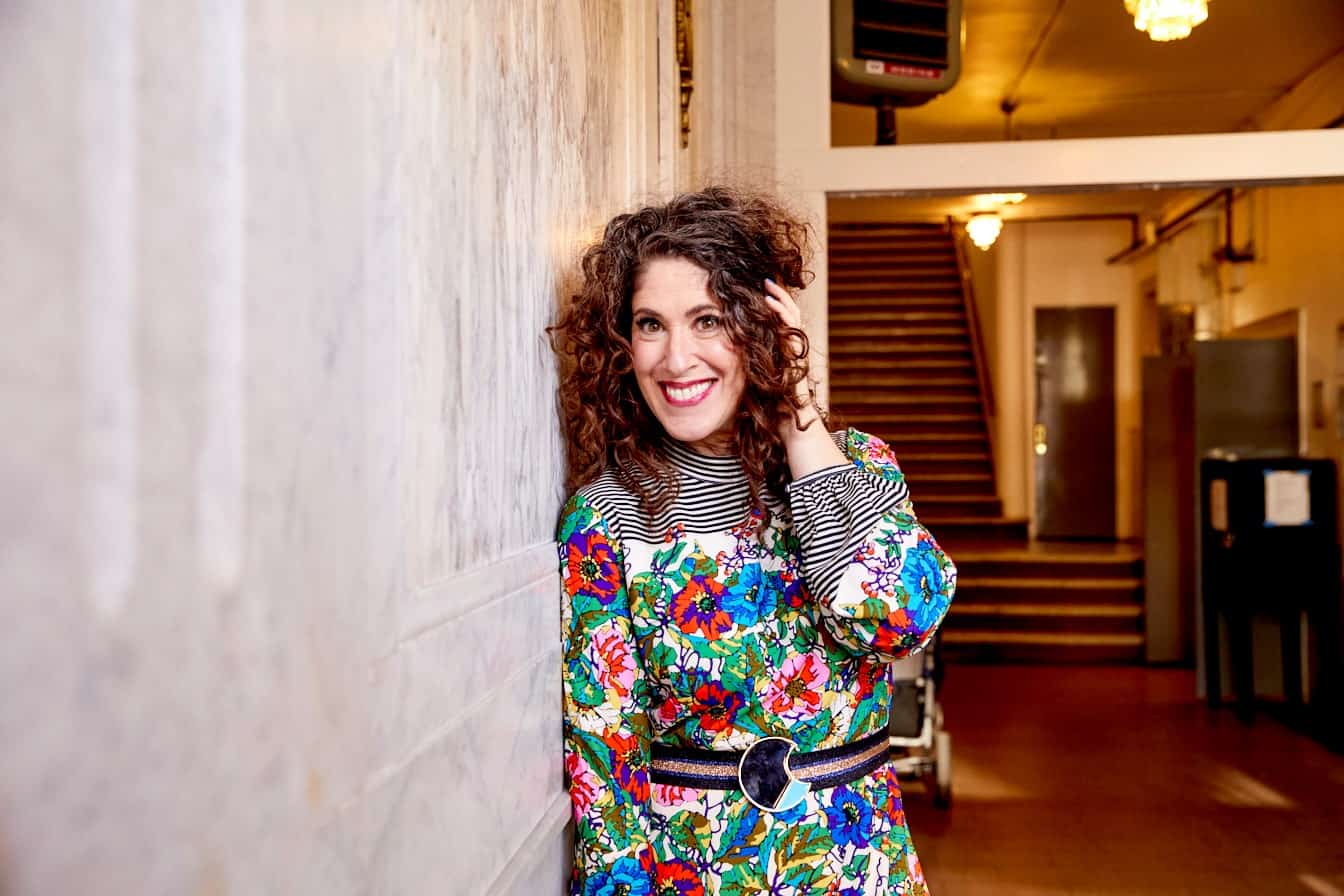 Great in 8 is an 8-week program full of weekly coaching calls, online mentorship, feedback on your own Personal Communication Project, an exclusive live masterclass day, and 6-months access to Communication Nation. This program is not for beginners, and only for the highly motivated.
Professionalize your English and develop new communication strategies, confidence, and accuracy while being continuously challenged and coached!
Painting with the same colors – BORING! (Ok, maybe not for Mondrian)
You can communicate in English. You get the message across- you're not a beginner. But deep inside, you know you can do better. You keep using the same words and phrases. That's like painting with the same colors over and over again. It's not only boring for your listeners and readers, but it's becoming boring for you.
You keep fishing in the same word pond, and using the same old go-to phrases. This keeps your vocabulary small. You can't always find the right word at the right time. You are tired of making such an effort to communicate in English. 
You know your career would have a huge boost if you had more flair when communicating professionally. But you are still playing small, staying inside your comfort zone, and staying at the same level. You know you can do better.
Speak and write like a boss? You got it!
Wouldn't it be great to know what to say, not because it's your first choice, but because it's the BEST choice? Having a whole toolbox full of phrases and vocabulary, enabling you to pick and choose the right one at any time?
Imagine always being able to strike the right tone when speaking and writing.  Standing in front of a group and feeling comfortable and confident in your next meeting, negotiation session, pitch or network event. Having an entire Word Wardrobe to choose from, and developing new communication strategies that work effectively and accurately. 
When communication is not functional, but professional. You talk and people really listen. You speak and write with flair and ease. Your confidence is out there for all to see and admire and communicating in English isn't challenging anymore – it's something you actually really enjoy.
Does this sound like a dream come true? Well, this is what my clients experience after working with me.
In Great in 8, you will learn how to...
"Great in 8 totally impacted my communication, not just my English communication. I started Great in 8 with the idea that it was an English course with various perspective. Turned out it was a whole lot more than that, and in the meantime, I strengthened my English. The lessons om negotiations and different communication styles had such an impact on me. Great in 8 is like no other course out there. It changes how you communicate. With others, but also with yourself. Bye bye imposter syndrome!"
"My greatest breaktrough is that Buffi encouraged me to put a lot of energy into improving my English and this resulted in me getting much more confident. The Zoom sessions were great, like meeting up with soulmates every week. Great in 8 is all about confidence. I give this program a 9!"
"I wanted to feel more comfortable speaking English and receiving feedback on my 'normal speaking English' as I only receive feedback om my written articles. Great in 8 had a great impact as I now actively seek out English conversations where I would otherwise maybe try to avoid them. Even outside while walking the dog 😉 I now think of it as my new mindset."
Great in 8 graduates give this program a 9!
All Great in 8 members will learn in 5 ways:
You'll have a video Deep Dive every week on everything from Business Grammar to Networking Like a Native by using my new Communication Nation app. You'll activate what you've learned immediately by using tailor-made workbooks, and receiving supplemental homework created just for Great in 8 members in our exclusive database. You can maintain access to the Communication Nation app for 4 months after our program has ended, to extend your knowledge even further.
You will be coached and challenged every week in a small, supportive community. Great in 8 is only for highly-motivated learners who are ready to get outside of their comfort zone. I'll answer all your questions, help you activate the material on your own with tailor-made exercises and assignments, and challenge you to take the next step in a week-by-week program. You'll also interact with the other Great in 8 members in English and practise what you've been learning! I will also work with you privately on your PCP. This is your Personal Communication Project, which can be anything you'd like to improve with my guidance in English. Some of the PCPs I have done with Great in 8 members are:
All Great in 8 members (remember, there are only 6 people allowed!) will have a very special training day where we will focus on pitching and presenting, and speaking with impact, while sharpening our communication skills and diving even deeper into the nuances and subtleties of Business English. This will be a full day devoted to taking your English even further on presentations, pitches, verbal and written communication, and all the participants will receive individual feedback. The Great in 8 Live Training Day is in my signature rock and roll style, with fabulous facilities and catering (I take my food very seriously!), enhanced by goodie bags, Bossche Bollen, and hugs.
Every Great in 8 member will receive access to the private Great in 8 Educational Database, which is full of extra worksheets, tips and tricks, on everything from pronunciation (hello extra Tongue Twisters!) to more useful phrases for meetings and negotiations!
Every participant in Great in 8 will receive a signed copy of my book '100 Ways To Save Your Ass in English'.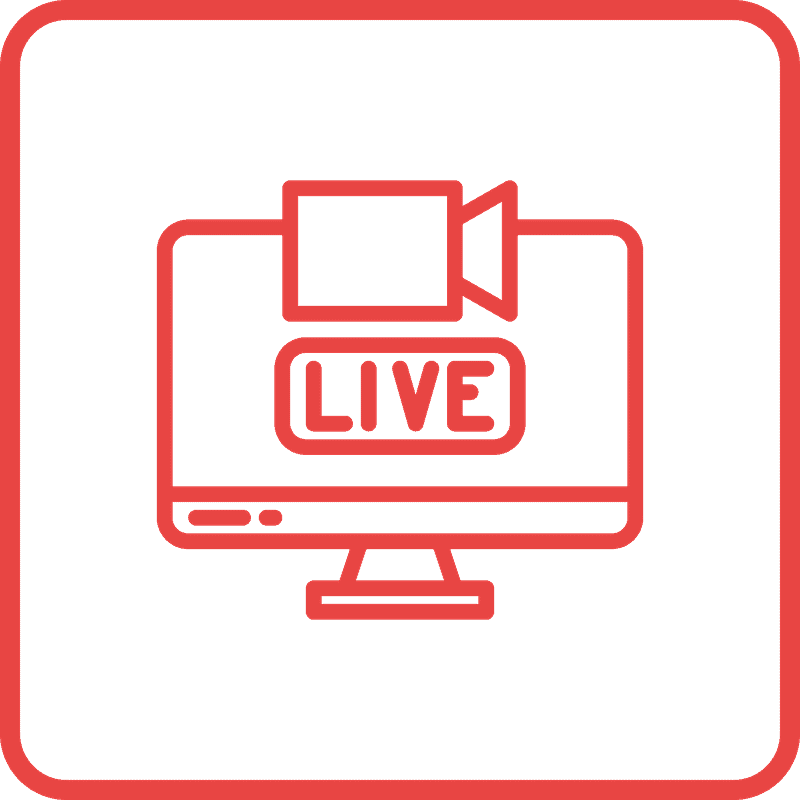 Buffi's Communication Nation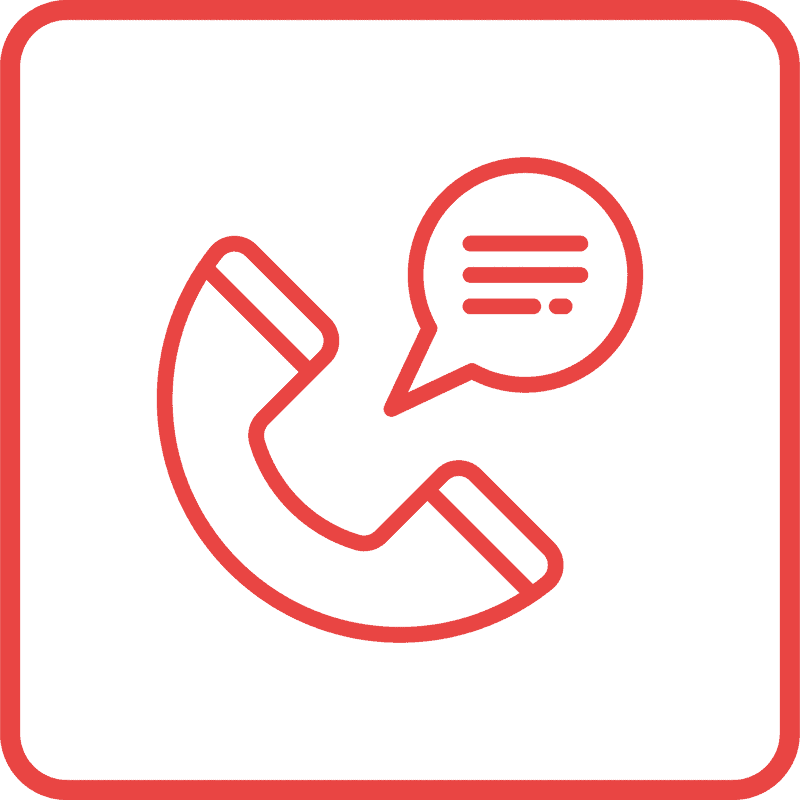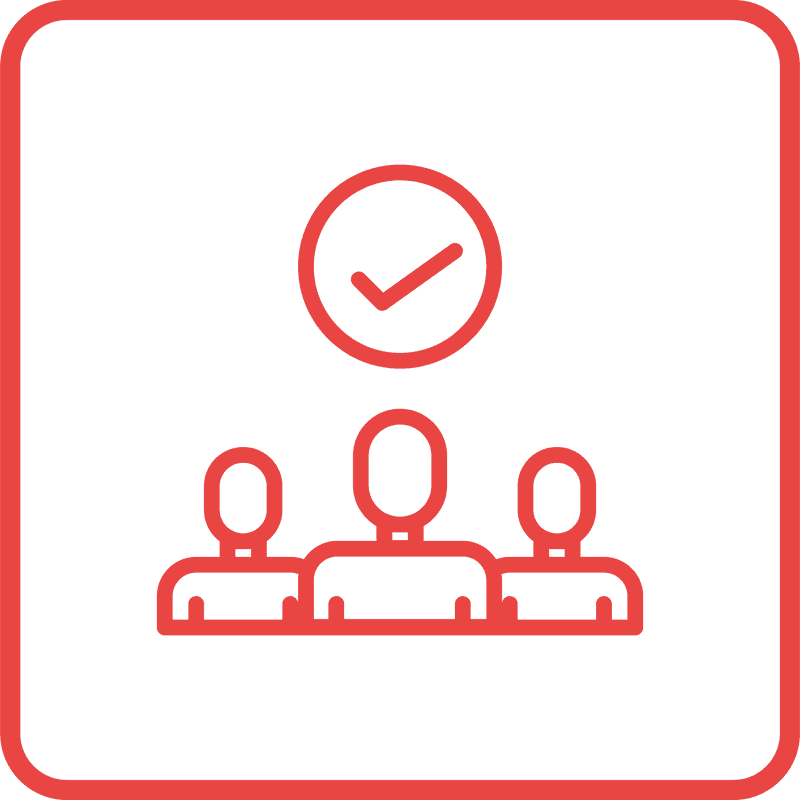 A Live Training Day Exclusively fot Great in 8 Members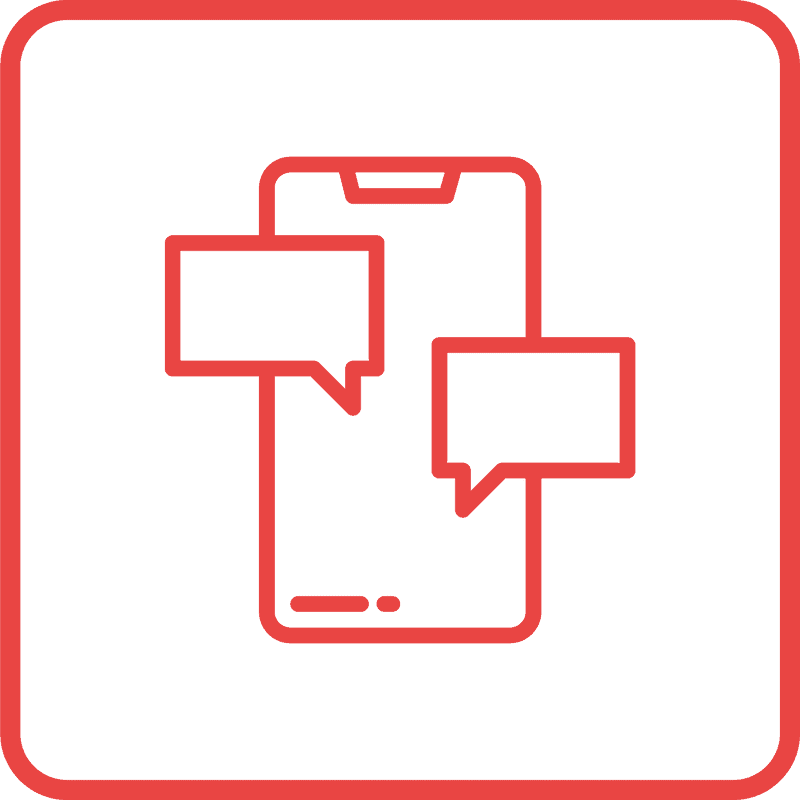 Access to the Private Online Slack Group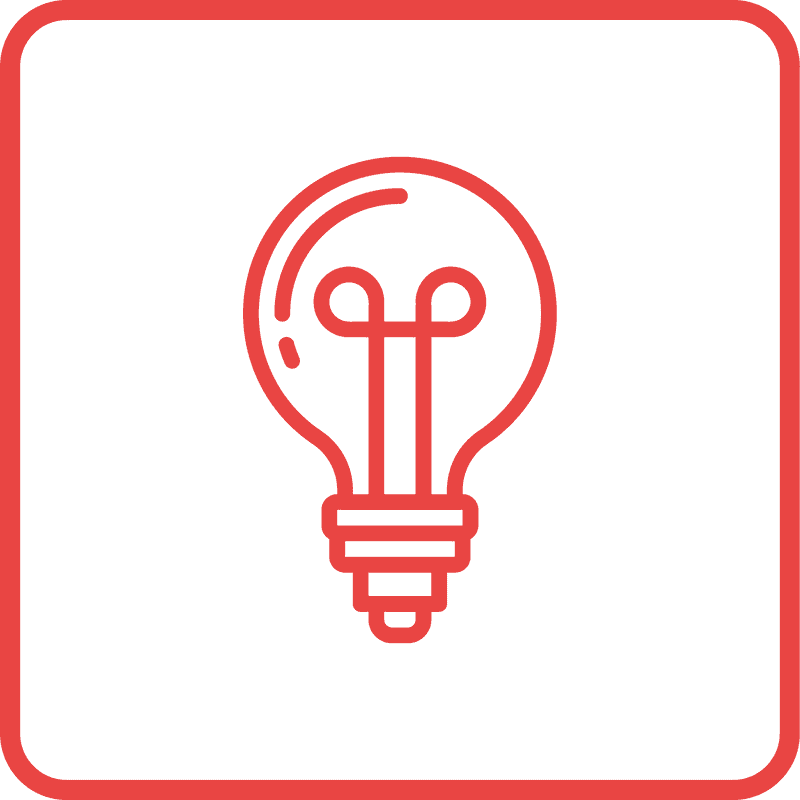 8 weeks of mentorship on your Personal Communication Project
Here's what you'll be learning in the Great in 8 program:
In this masterclass you will learn how to structure your message correctly by understanding and activating the present, past and future tenses. You will also discover what the most common grammar mistakes are, and learn how incorrect grammar will confuse your international contacts.
Let's add some color to your English! After this masterclass you will have an increased knowledge in current idioms and expressions in various professional fields, which will add more color to your language and enhance your communication skills. A great way to spice up your English and add more depth to your language!
After this week's masterclass, you will be aware of the 10 degrees of formality and how to use them according to the situation you find yourself in, and how to stay polite when giving bad news or rejecting an invitation or a suggestion. You'll also learn how to use phrasal verbs like a native in order to have your English flow more naturally in informal situations.
In this masterclass I'll be sharing all my tips and tricks as a senior TedX Speaker Coach and show you how to prepare for and structure an English presentation clearly and use powerful connecting language to get your point across well. We will examine various techniques so that you can connect with your audience authentically and with ease.
Now it's time to start developing your skills and confidence for presentations during our Live Presentation Day – where you will present to the other participants using our Great in 8 Template and get individual feedback that will help you for future talks. We will work on everything from dealing with nerves to body language and put all that theory into practice!
After this masterclass, you will feel more comfortable writing emails as you will know how to start and finish them, respond to other mails and know more about the differences between US and UK writing styles. There are also helpful email templates for different situations that you can use for all future writing needs.
In this week's masterclass we will focus on feeling more confident in preparing for an English meeting or negotiation session and learn and activate a variety of the phrases and language needed to communicate professionally in these situations. You'll also be more aware of how the conditionals can be used in order to create a dealmaker or a dealbreaker in English.
After our masterclass, you will feel more comfortable introducing yourself, introducing other people, and having social conversations at conferences, seminars, and international meetings. You'll also be able to create and activate your own elevator pitch which will help you network effectively and professionally.
This is when you get to put everything together by presenting to your fellow Great in 8 members in a live training day which is all about you! This is your chance to activate everything you have learned so far and get rocking in our Great group! You'll get individual feedback, and network with some pretty awesome people. The day includes coffee, tea, sweets and snacks, a fabulous lunch. We will start at 10.00 and end at about 14.00. Location will be in Den Bosch, 3 minutes from the train station.
Not sure if this is right for you? Got it. Let's check.
'I don't have a lot of time to learn English.'
Neither do I. That's why I designed the Great in 8 program – to keep you sharp and challenged in a limited amount of time. Your weekly investment will never be more than 2 hours, which includes the masterclasses, doing the homework, and the weekly coaching call.
'I'm not able to invest a lot at the moment.'
No problem! You can pay for Great in 8 in 2 terms if that suits your budget better.
'I get bored easily.'
Me too!  Why should learning be boring? Not my thing. That's why I use humor and fun examples in everything I do. The Volkskrant even said I had more one-liners than a stand-up comedian! I have been teaching English since 1986 and I have never heard, not even once, that my lessons were boring. I promise to keep you motivated and inspired!
'I hated English at school.'
So did I. I had a teacher who was not inspired or passionate about what she was teaching. I knew that this was a waste of her time, and unfortunately, a waste of mine too. I knew that learning English could be fun and cool. That's why I wrote my first book Rock Your English! and did this live on stage at Lowlands for a crowd of 10,000. It was a total blast! My passion for teaching and my wacky sense of humor comes through in everything I do. You'll get a shot of Buffilove every week in Great in 8!
'I want to continue learning after the course has finished.'
You have 6 months access to the Communication Nation app, and we can also discuss the possibility of follow-up coaching after Great in 8 has ended.
'I get nervous in groups.'
And that is exactly why I am limiting this to 6 people only. I want to work with a small, highly-motivated group so I can personally encourage everyone and give everyone individual assignments, challenges and feedback.
'I have no discipline and I'm lazy.'
When you know you have a weekly phone call with your English coach who will check your homework, and encourage  you to activate what you are learning, then I am sure you will find a way to do your homework! 🙂
'I don't live in the Netherlands.'
Everything will be done online except for the live training day, which will be announced weeks in advance, so that you can get your travel arranged on time.
'I am not a business person, is this right for me?'
You don't have to be a business person or an executive to join this program. Many of my clients are artists, actors and designers. I'm very creative myself and want to help you expand your confidence and accuracy in communication. If you want to feel confident and professional, this is the course for you!
'I don't need English at work yet.'
Perfect – then now is the BEST time to get your English communication skills ready for action! You can practice and learn with me, and then when the time is right you will ease into English and sound even more professional than your colleagues. Start before you're ready, and your confidence level (and your results)  will be strong and solid when you need them the most!
This program is for you if you want to:
This program is NOT for you if you:
This is for highly motivated people who want to improve their business English communication skills, in both writing and speaking
The entire program, including the digital intake, the phone intake, 6 months access to Communication Nation, 8 coaching calls and 1 exclusive live training day is € 3995 (ex VAT/btw) or 2 payments of € 2050 (ex VAT/btw) each.
Your spot is confirmed upon payment. If you are paying in 2 terms, then the first payment has to be in before the program starts, and the second term is 4 weeks after.
The time investment, on average, will be 2 hours a week – about 1 hour for your video masterclass and homework, and 1 hour for your coaching call every week.
The coaching call will take place every Tuesday from 10.00-11.30 Amsterdam time. The sessions will be recorded and sent to you, so you won't miss a thing if you have to miss a live call!
I will send you a recording of the call we had with the group so that you can see what you missed and get the new challenge of the week.
That's your Personal Communication Project. This is something you and I work on together in our private Slack channel. It could be the creating a catchy and stylish text for your website, personal pronunciation support on sounds or words you struggle with, me checking your emails before you send them, helping you with your slides…basically it's what you need coaching on in English! This is how you bring all the theory together and start activating it in your own personal or professional life. The feedback for this happens in Slack and I will support you every week throughout the program.
Yes! We can set up a Great in 8 Corporate Program. This is a Great way to work on team building and (internal) communication, and the live training day is then exclusively for your colleagues! Sounds Great? Please fill in your intake form and I'll be in touch with you soon!
You will follow the online course on any device of your choice, at any time. You will follow one masterclass a week from the online course, and activate what you have just learned by doing the worksheet and checking your answers with the answer sheet provided. You will have one Zoom coaching call per week, and we will work together on your own Personal Communication Project in our private Slack channel. The location and the date of the live coaching day will confirmed as soon as possible.
Everything will be online except for the live coaching day which will take place in Den Bosch.
The coaching calls are done via Zoom with the other Great in 8 members. You can learn so much from each other and it's a great (I mean Great!) way to see how other people deal with communication challenges in English and the coaching advice they receive. When I coach you in the group, the other members are muted.
Every coaching session will be recorded and sent to you afterwards. This recording is kept confidential. All mentorship and communication both privately and in our Slack channel is kept confidential as well.
Absolutely! I will be there to support you online throughout the entire program.
The date for the fall 2023 edition has not yet been confirmed.
I want to keep this group small so that I can give everyone personal attention and feedback.
Click here to access your intake, and I'll be getting in touch with you to set up a call to see if Great in 8 is a good match for you!
Click here to access your intake, and I'll be getting in touch with you to set up a call to see if Great in 8 is a good match for you!