I don't say I'm a #happycoach for nothing
Being able to serve fabulous people as their English Communication Coach is one of the greatest gifts in my life. This is why I left a safe, well-paid job in 2001 – to follow this crazy dream I had. I wanted to create a job (and now, an industry) that did not exist at the time. Despite all the skepticism from others, I never gave up. I always believed in Personal English Coaching, as I knew I had something special to share with the world, and could truly offer something unique and of lasting value.
Fast forward
Now I'm living my dream every single day. I have an incredible client portfolio and have helped thousands of people feel absolutely fantastic, confident, and natural when it comes to sharing their message with the world.
I'd love to do the same for you!
I offer several training and coaching services, both online and offline, in groups or individually. Which program is right for you? Let's have a look!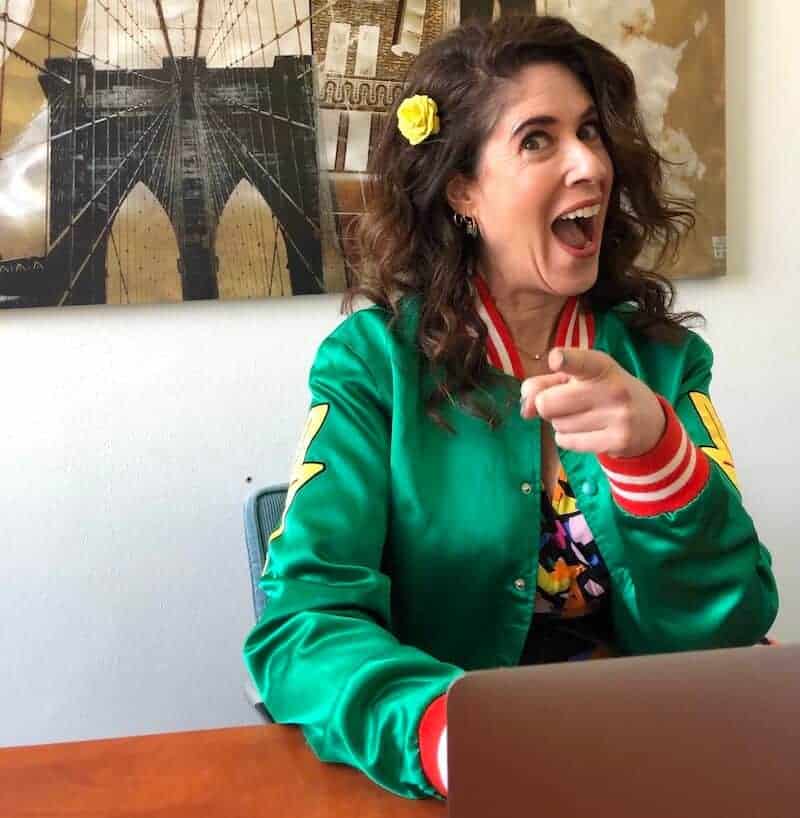 Great in 8 coaching program
6 people.
8 weeks.
1 coach.
This is the magic formula for Communication Transformation! Great in 8 is only for the motivated, offered only twice a year, and a total gamechanger when it comes to communicating with a mindset of clarity and confidence. We work together as a group in a weekly coaching call, always based on a specific theme (like meetings, presentations, formal and informal language, grammar, and so much more).  I also coach you privately on your PCP (Personal Communication Project) every week, which can be anything from checking your website text for clarity and flair, writing a kick ass CV that gets you noticed, or personal pronunciation tips and tricks based on your audio uploads…just to start. We also have an exclusive Live Presentation Day so you can sparkle and shine, meet your fellow members, and show what you have been working on during the program! Great in 8 changes how you communicate with the world. And how you communicate with yourself.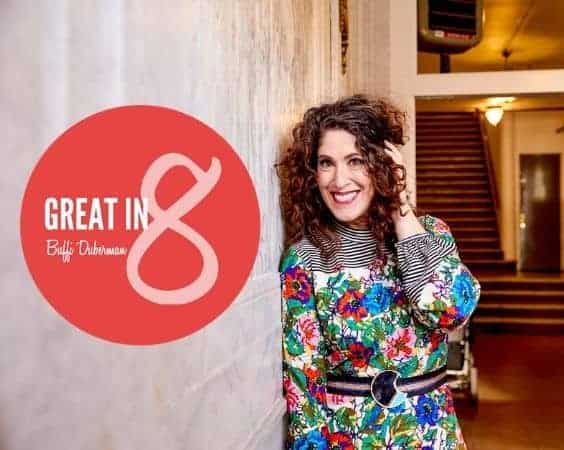 "The Great in 8 Program felt like reinventing my English. For the first time, I actually received genuine feedback on very common mistakes. I am much more aware now of slight distinctions that can really empower my English.

As a diplomat, I need to communicate in delicate situations with people from all over the world. In these situations every word counts. Buffi helped me to enhance and diversify my vocabulary with great personal advice and effective worksheets.

What I valued most is the way the Great in 8 program resonated with real work situations by simulating phone calls, giving real presentations, and personal feedback my emails. I've never met a person so vivacious and brilliant as Buffi. With her tremendous enthusiasm she keeps you motivated to go that extra mile. With her expert advice, I have transformed my English!"
'I use English 95% of the time at my work. My biggest breakthrough was definitely the presentation on our live day. As I am not used to speaking in public, I felt very nervous to present. But I did it, it went well, had a lovely audience and I was on cloud nine after! It really felt like a big accomplishment and I know now that if or when I have to do this again, I absolutely can!'
'Great in 8 had a huge impact, as I now actively seek out English conversations where I would otherwise maybe try to avoid them. Even outside while walking the dog 😉 I now think of it as my new mindset.'
'I had so many breakthroughs, like seeing your presentation as a gift to your audience- how to prepare and feel confident, and how to think of your audience. I finally learned how to let go of perfection and be yourself. I loved every single part of this program!'
'Buffi showed me how to enhance my vocabulary in a new way. I no longer doubt my English. She also listened every week to my pronunciation and gave me personal tips. The Live Day when we had to present for each other was the best day for me! This program is a perfect 10!'
Corporate Coaching Program / Rock Your Business English
It's Business English, but not as we know it. This is a 4-module, corporate online learning journey with personal feedback sessions (hello, eye openers!) and private mentorship for every participant. We address grammar issues, presentation skills, pronunciation, formal and informal language, professional emails, elevator pitches, negotiation strategies, and a whole lot more. Corporate clients give this program a 9.3 on average, and their awareness, activation, and application of feedback is extremely effective in taking their English from just functional to truly professional. Ready to talk and write like a boss? You ARE.
"You explained English better in a few weeks than my teachers did in several years. My formal English has improved a lot over the last few weeks. Your slidedecks, business videos, and workbooks are a great addition to the live sessions."
'Buffi's program is energetic and provides for a refreshing way of learning English with attention to detail. I've learned to consciously consider my wording and how to expand my vocabulary in a fun and easy way. The weeks went by extremely fast, which is a very positive thing.'
"This course really opened my eyes. It's truly outstanding. I got so many new words and phrases to use to help me sound and feel more professional. Not only is it truly interactive because the group is 6 people, it's full of tips, examples, and lots of fun!"
'I loved the humor, the sessions, and the workbooks. So many eye openers. And I've used your Writing Cheat Sheet for my mails now – what a difference!'
'In your program I learned about things I have been doing wrong my whole life. Thanks, Buffi!'
'This was an amazing ride! I have always loved English and this was a gift to stay fresh! I love how Buffi teaches grammar – she connected it to other business topics, and it really kept me focused and interested. You are so good at helping people feel confident. Loved it!'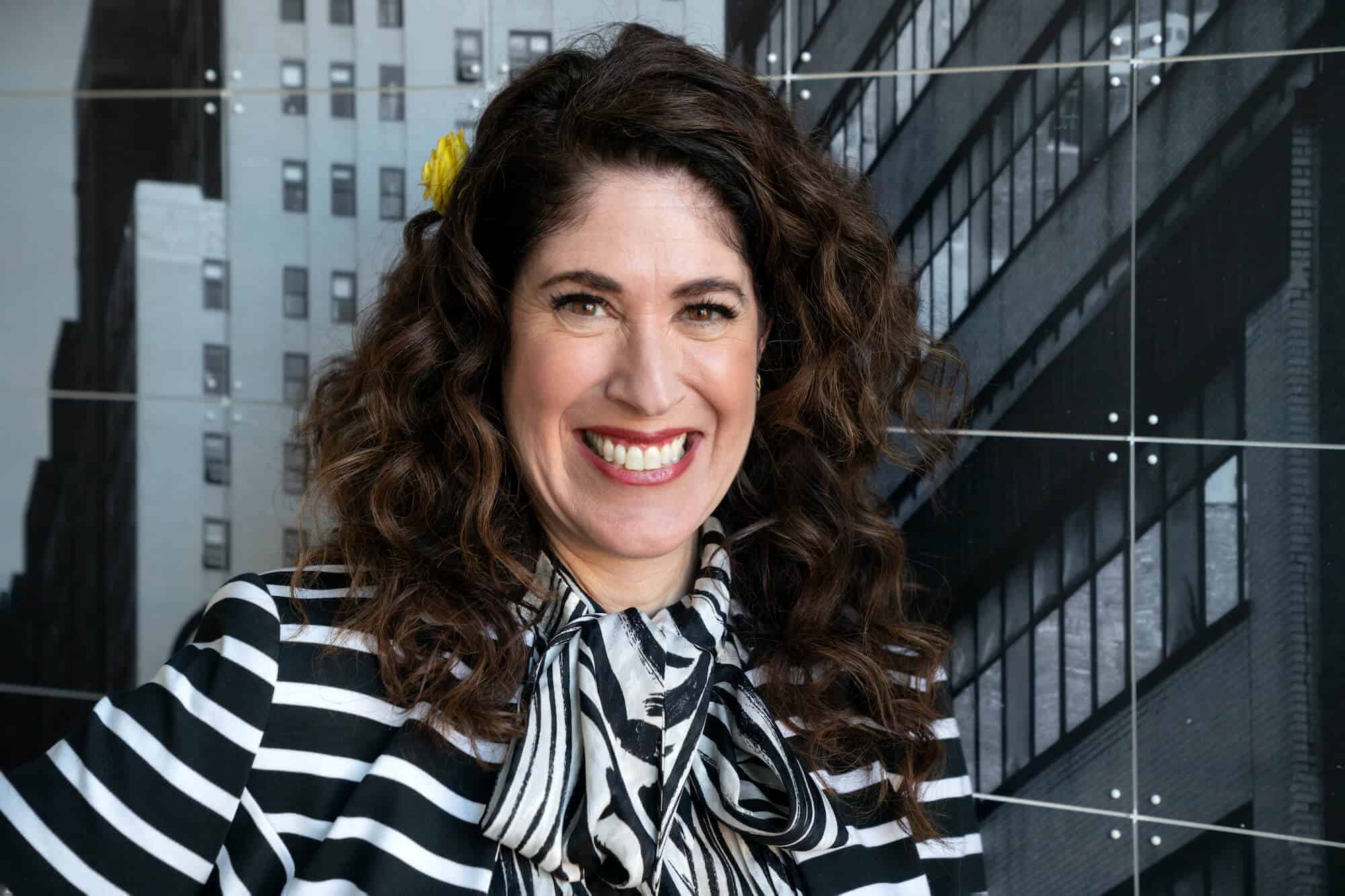 "I give this course a 10 because I loved every second! All of the lessons were so useful and practical. The vibe was comfortable too, which made everyone feel relaxed and all my colleagues were able to participate easily. We are now all correcting each other!"
"Your course has made such a difference! I can now write emails without hesitation and I am using more words than ever before. You made learning fun!"
"I never got feedback so I thought I was not making mistakes in English! I was so wrong. Thanks, Buffi for showing me how to fix all my mistakes!"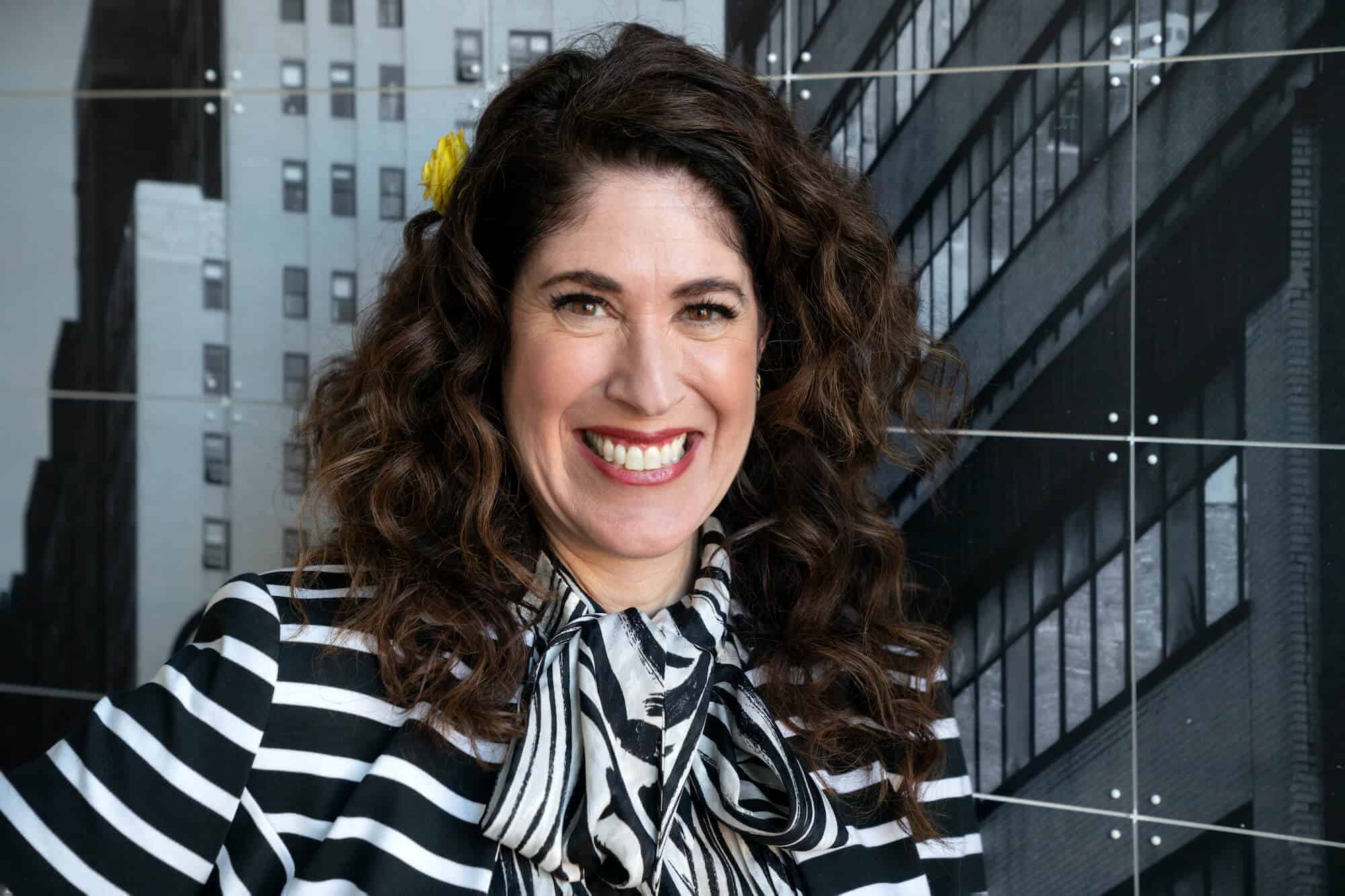 Private Coaching Programs – 3, 6, or 12 months
I work privately with a selected group of clients who want all the Buffilove for themselves! My coaching will help you go beyond what you thought you could ever achieve. I'm not a teacher. I'm a coach. Mindset coaching is a big part of this program, as the way you talk to yourself determines how you talk to the world. With the right guidance, support, and mentorship, coupled with a wacky sense of humor and over 30 years of expertise, you will go so far and truly enjoy the process.
My tailor-made programs feature a combination of private online coaching sessions and weekly feedback sessions where I check your written work, answer all your questions, and guide you to the next level. In-person half-day strategy sessions are an important part of the coaching program. These allow us to work intensely on specific projects and communication goals for 3 hours without distraction. A 3-month program starts at €3995 (ex VAT) per month, and the results are truly spectacular.
Would you like a motivated and dedicated coach just for you, who is there to encourage you to smash your communication goals in English, help you develop a new Word Wardrobe, and be your biggest cheerleader when you need one? Let's see if we're a good match.
'Buffi is a real superstar with a non-superstar attitude. every session we had was more than fun. Buffi is very dedicated and hands-on. This accompanied by the real Bossche Bollen makes it my best investment ever when it comes to coaching!' 
'Buffi looks beyond just your English skills. She looks at each client to see WHO she is working with and what they need. From the first session I felt that she had my back and I totally trusted her and shared all my concerns with her. What a difference coaching has made in how I see myself and how I communicate!'
'Working with Buffi helped me feel so confident in my professional communication. I nailed my presentation and learned so much in the process!'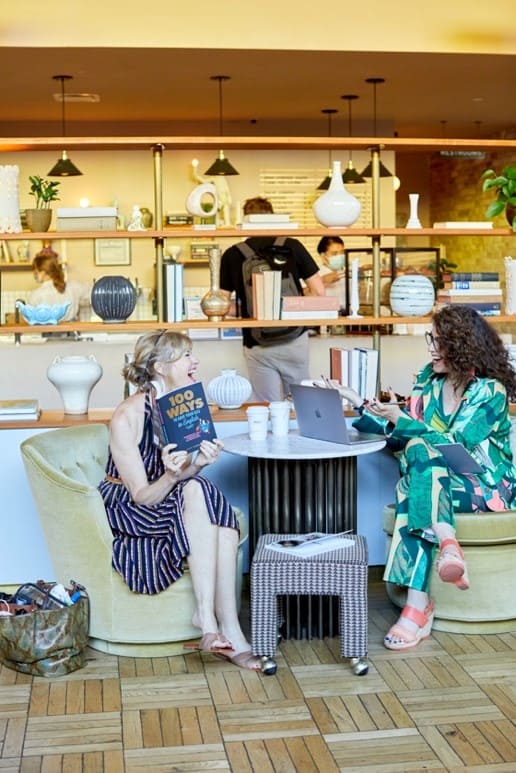 'Buffi, our weekly sessions have helped me slay my negative demons. I now feel that I truly deserve that stage and I know I have a message to share with the world. All of this in just 3 short months. Unbelievable!'
'Buffi helped me to achieve a good level in business English. Her enthusiasm, professionalism and creativity are so inspiring. She also had a very good understanding about my business, not only including my work as an artist for radio and television, but also as a moderator for international corporate events. Buffi is one of a kind and an absolute joy to work with.'
 CEO and C-Suite Private Coaching
I am deeply honored to be the Personal English Coach to global CEOs and C-suite members in 4 different countries. (Some are even native speakers of English, based in the UK!) I am their trusted confidante when it comes to shaping their message to get the impact that they desire. How do you share bad news with the Board with confidence? How do you defend a controversial decision professionally? How can good news be shared in new and exciting ways? What kinds of storytelling angles have you overlooked in your talks? This is all part of what I do, each and every week, and it's a joy to see my clients grow in both skill set and confidence during the coaching program.
Every top athlete has their own coach, and I'm the Communication Coach to A-players who want to get (and stay!) at the top of their game, on a global scale. I take the English stress out of the equation so that they can just focus on being brilliant at their business. Everything I do is tailor-made and is 100% geared to your budget, training goals, and calendar.
Your words shape your world, and it's my job to make sure every message you share is a true reflection of what you mean. Confidentiality is guaranteed, and your team will notice a difference within the first month of working together. Ready to have your own Executive Communication Coach?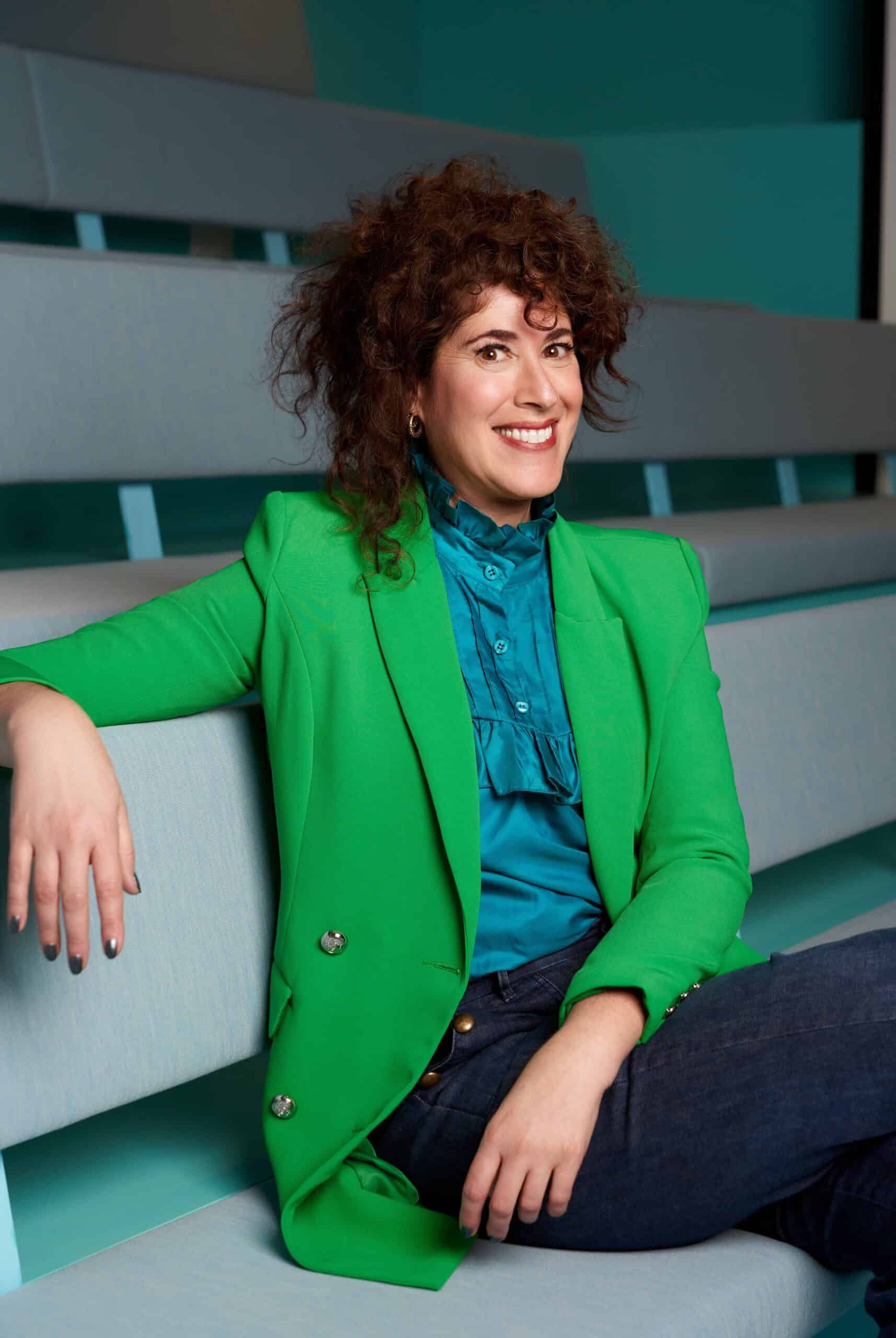 'I have not regretted the day I chose Buffi for my English coaching. What a great coach! She is so energetic and has such a big and warm heart. I love her way of coaching and she has helped me tremendously in such a short period of time,  and she combines that with lots of fun. I was so nervous to speak in public, and it's not only much easier now – I really enjoy it! Many thanks Buffi♥'
'Buffi showed me how to elevate my emails to a more professional style. My network noticed a difference right away! Her weekly feedback made such a difference in my podcasts, and her crazy humor kept me motivated every week!'
'I needed to speak comfortably in front of large groups. With Buffi's expertise, this was easily achieved.'
'It's always great to get new insights. Looking forward to the next time! Thanks for all your help.'
'Buffi asked me "How many words can you think of instead of 'good'? I came up with 'great, awesome, fantastic, super, nice….'. Now I understand that you wanted me to describe you as a person. Thanks so much for helping me!'
'The best thing I experienced in the last 3 months is that I noticed that I am starting to 'think in English'. Writing is speeding up a lot, and presenting is becoming much easier. This means that I am now working in an English 'flow' instead of translating in my head all the time. Wow!'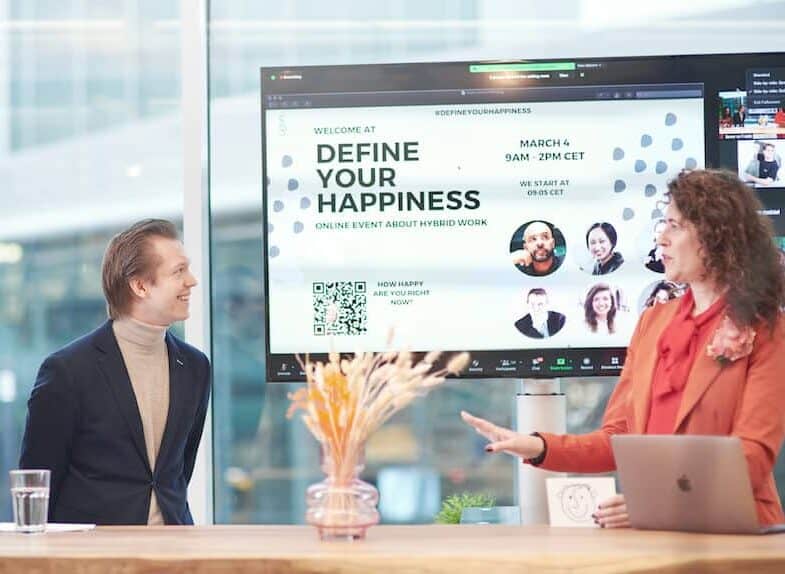 Extra extra shizzle
There are other services I provide upon request. Everything from hosting and moderating events to doing voiceovers, from helping you with your new album, script, or demo, to feeling confident while standing on that famous red TEDx dot onstage, from international media training to checking copy for that important pitch or your new website. I have a team of experienced editors and translators who work with me to help you get the most out of your message.
Do you have something that needs some Buffilove? I'd love to hear more about it!
'Buffi's natural charm and flair made our Define Your Happiness a huge success!'
'Buffi's coaching is straight from the heart, direct and fun. She helped me formulate the essence of my life's work for my TEDtalk and her encouragement all the way on stage gave me the confidence that I needed to share my story in English. She had my back 100% ❤ Thank you Buffi!'
'Buffi rocked my English AND Dutch and is a fabulous person. She helped me prepare for presentation and debates about investment. She helped me create useful phrases, improved my vocabulary, and gave me presentation tips I could also apply to Dutch presentations! Thank you Buffi!'
English Training Program
I am fortunate to have a small, dedicated team of native English speakers working with me. They all have years of training experience and they love what they do. Working with a Buffiland trainer is an excellent option if working with me personally does not suit your calendar or your budget. Our 4-week English training program includes a personal intake, 15 workbooks, a weekly Zoom session, weekly feedback and consultancy, and an evaluation at the end of the program. This 4-week package starts at €1249 (ex VAT).
'Gabi is very nice and made me feel very comfortable. She also understood exactly what I wanted to learn. I also liked that she kept track of certain mistakes I made during our conversations, because it allowed me to immediately learn from them. Also, I liked Gabi's flexibility, because my schedule can change a lot. Thanks, Gabi!'