Hi!
Today I turn 55!
I cannot believe it.
I feel like I'm 28, until I try to read something, then my blind eyes tell me I'm 55 and to go get my readers on….haha!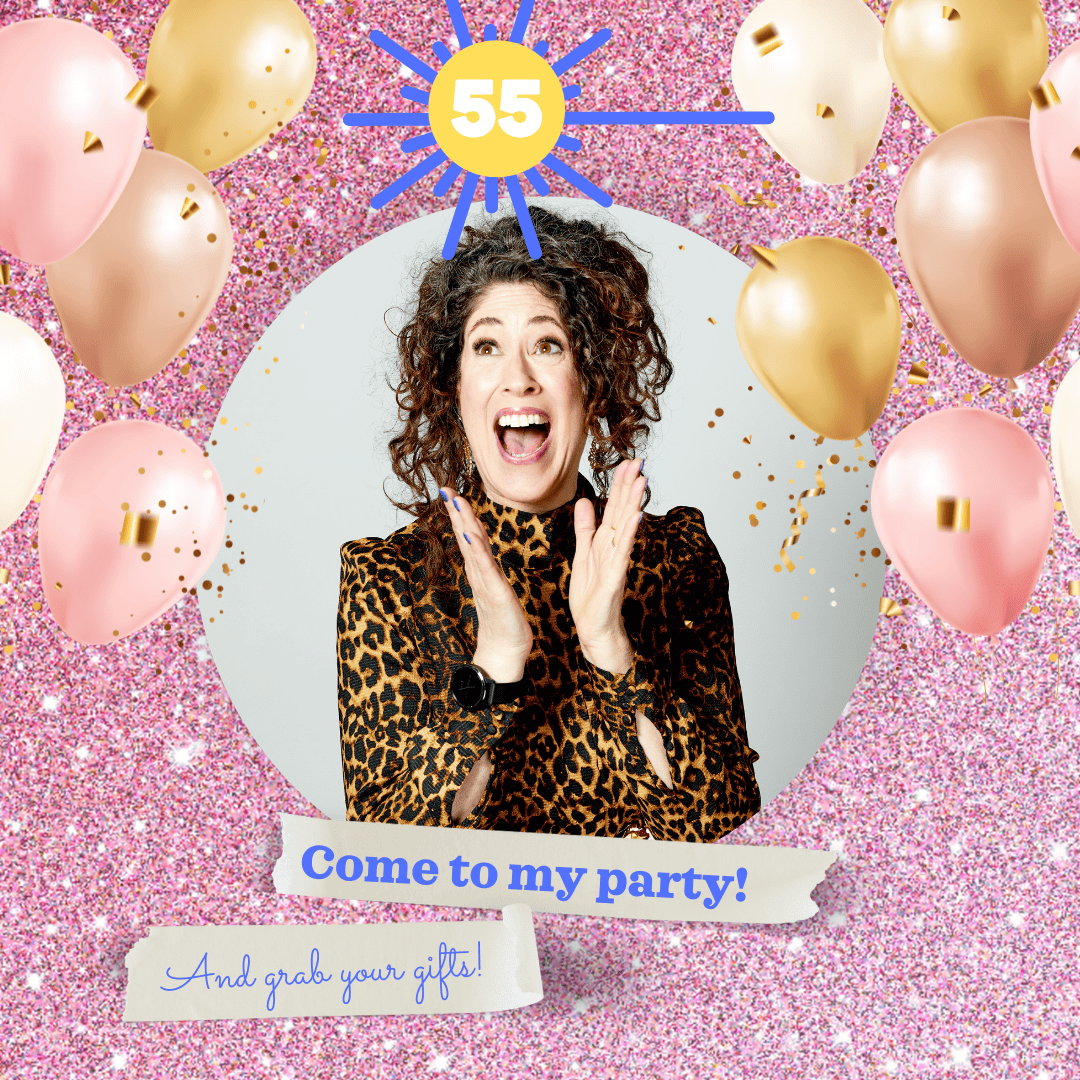 And instead of getting gifts, this year I'm giving them.
I have 5 of them for you, actually.
But you can't open them until September 28th.
The biggest gift you can give me is feeling confident in English.
Seeing my clients communicate with ease, flair, style, and smile gives me immeasurable joy.
I've helped over 10,000 people get that special smile.
And now it's time for yours. For free!
We start my free English challenge on September 28, and you can sign up HERE.
It's one concrete, actionable, simple tip, tool, or technique, every day for 5 days, delivered right to your inbox. We will help eliminate some of the biggest mistakes you might be making (without realizing it!) in English.
We will cover vocabulary, presentations, grammar, writing, and pronunciation.
One gift a day, for 5 days – the gift of confidence, knowledge, and insight.
Because life is too short to spend it doubting, hesitating, or feeling bad about your English. Let's level up together and embark on a fun, free, fabulous learning journey, full of Bufffilove!
Grab your spot HERE, and I'll see you in your inbox in September!
And, thank you, as always, for reading my newsletter every week.
Readers like you are a gift in my life!
Onto the next 55 years!
Love,
Buffi
PS: Click on this picture to join, and feel free to send this to someone you know who needs an English boost!