I just finished my Presentation Day with my Great in 8 group members.
They totally rocked their stories, presenting with confidence, passion, and expertise, by applying my coaching techniques and believing in themselves.
One of our members posted about it on LinkedIn: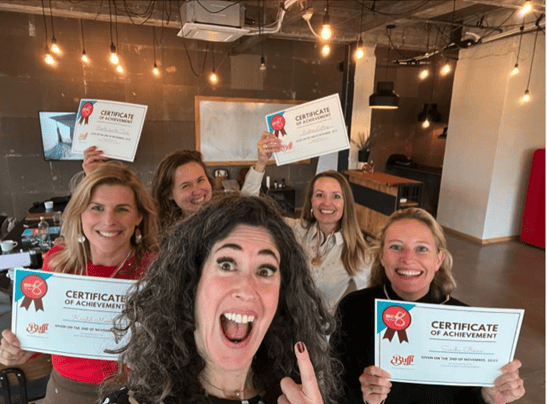 My Great in 8 program won't start again until the spring, but I don't want you to wait that long to feel great while presenting.
That's why I have a free download for you – my Ten Top Tips to Rock Your Next Talk!
You'll learn about:
Audience identification
How to deal with nerves
How to make data sexy…
…and so much more!
You can grab it here, and start applying them immediately!
Because you have a story that only you can share.
Love,
Buffi